The Fortune Teller
After having the privilege of sharing a trio of wonderful patriotic postcards by Archie Gunn with you, I thought it might be interesting to see if I could find some more examples of his work. Two works named The Fortune Teller appeared in the book Stage Lyrics by Harry B. Smith. The book was published in 1900 and included several illustrations by Gunn.
First off, let's stop a minute and talk about Harry B. Smith (1860-1936). Smith was a writer, lyricist and composer. He is credited with writing over 300 librettos and over 6,000 lyrics. He wrote lyrics for the Ziegfeld Follies. Smith wrote the lyrics for The Fortune Teller which premiered on Broadway in 1898.
The main character, is Irma. She's an heiress studying ballet. A gypsy fortune teller, musette is mistaken for Irma. For some reason the book where Gunn's illustrations appeared contained lyrics from some of the songs from the comic opera but did not indicate which actresses or characters are portrayed in these drawings.
Based on the subtle differences in appearance and clothing, I suspect we have a drawing of each of the women in the guise of the gypsy fortune teller. Regardless of who's whom, the two drawings depict a pair of beautiful women. It's a shame these are not in color as I suspect the originals were truly stunning.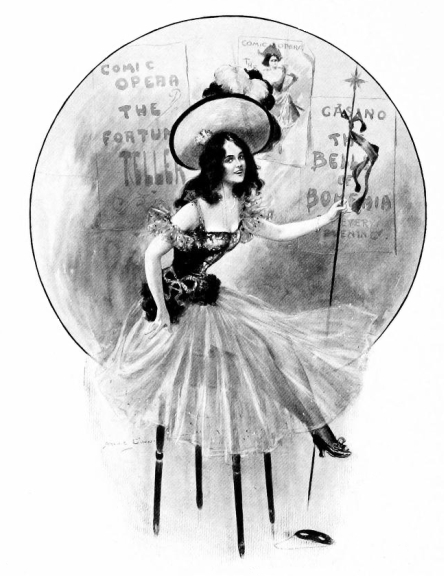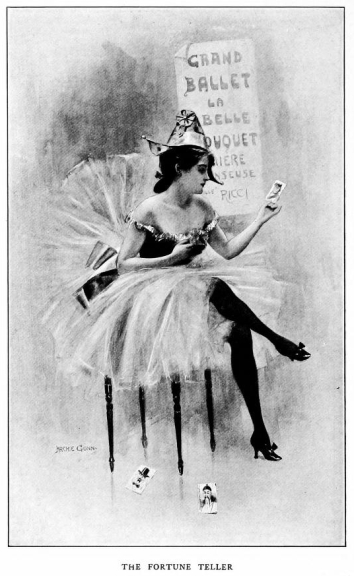 Thank you for visiting Free Vintage Art. Don't forget to Pin your favorite images!