Thanksgiving in America
A little patriotic pride to go with this lovely turkey. If you need a vintage image that portrays Thanksgiving in America, this one might work.
A strutting turkey walks upon a tuft of grass. His colorful feathers are all arrayed to show us why Benjamin Franklin thought they should be our national bird. Unfortunately for our turkey, he is destined to be Thanksgiving Day dinner as evidenced by the fork and knife above his head. Two patriotic banners and a message of "Thanksgiving Day" complete the tableau.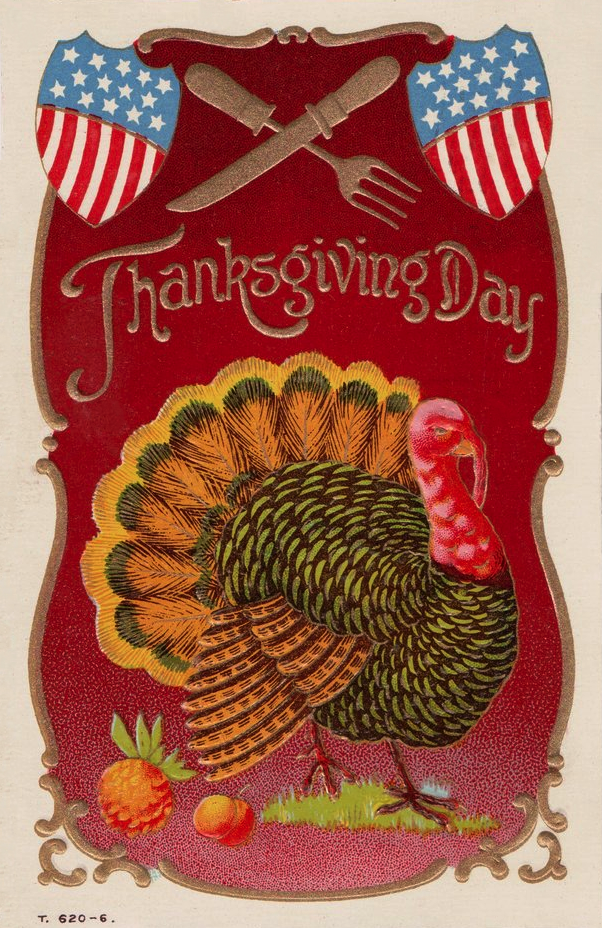 The card bears no signature or other markings except T. 620-6; which is probably a series number. We do know it would be considered in the public domain in the United States because the postmark of 1908.
Thank you for visiting Free Vintage Art. Don't forget to Pin your favorite images!