Thanksgiving Greeting
How charming is this Thanksgiving Day postcard? With two small children trying to drag an enormous pumpkin home, it may not conjure up a turkey-filled feast but it makes up for that in cuteness.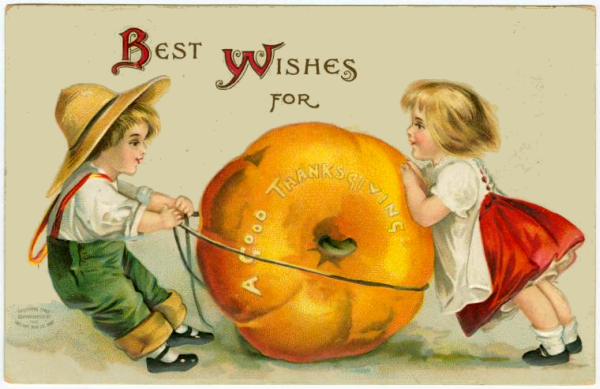 This post card dates back to at least 1908 when it was postmarked. It was produced by the International Art Publishing Co.
I cleaned up the original scan a bit and resized it so it will print nicely on a four inch by six inch card.
Thank you for visiting Free Vintage Art. Don't forget to Pin your favorite images!