Jesus has Risen
What could be more appropriate for an Easter Greeting than one where Jesus has Risen? The artist has Jesus visiting a shepherd and his flock but based on the clothing of the shepherd, he's clearly of a later time period. Jesus shows us the stigmata on his hands and feet and a golden halo surrounds his head. A crisp white and golden cloth is draped over his shoulders and body.
He stands on the banks of a small stream with a little wooden bridge. Pink flowers are at his feet.
Celebrate Easter with this vintage postcard. Rejoice that Jesus has Risen. And, be glad that this postcard bears a postmark that puts it well into the public domain in the United States.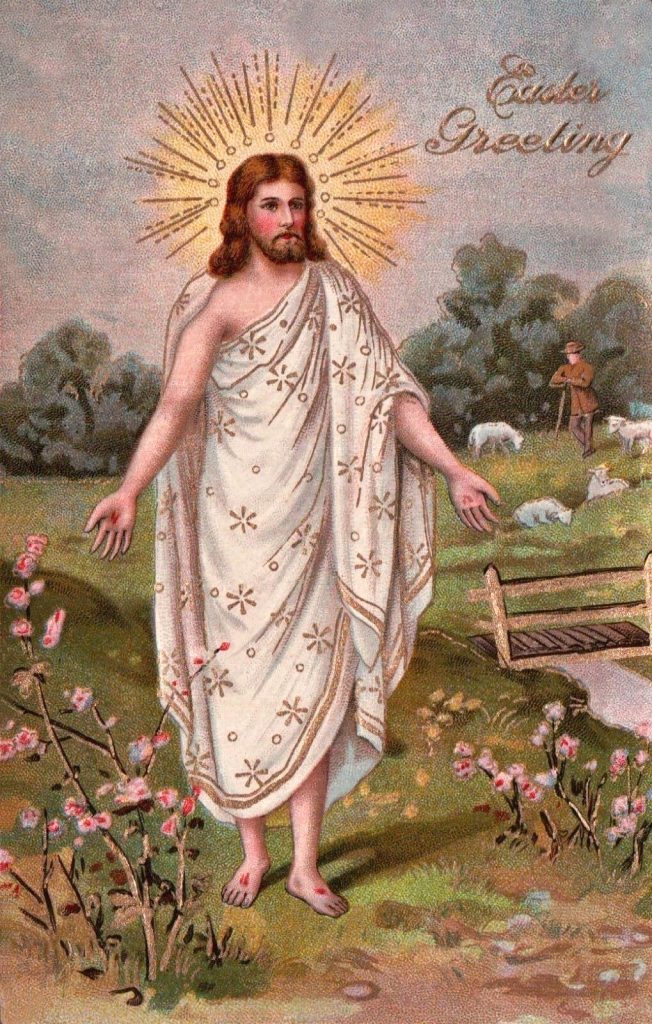 Thank you for visiting Free Vintage Art. Don't forget to Pin your favorite images!