Easter Bunnies
A trio of Easter bunnies and a bright yellow bird explore a colorful Easter egg. The sweet little white-tailed bunnies are apparently being yelled at by the bird. The egg, larger than any of the animals bears the wish of "A Happy Easter." The egg has a pair of holes and a piece of pussy willow is sticking out of one of them. The entire scene is set on verdant rolling hills sprinkled with yellow, white and blue flowers.
This vintage postcard with an egg, a yellow bird and Easter bunnies is unsigned but we know it's in the public domain thanks to a pre-1923 postmark.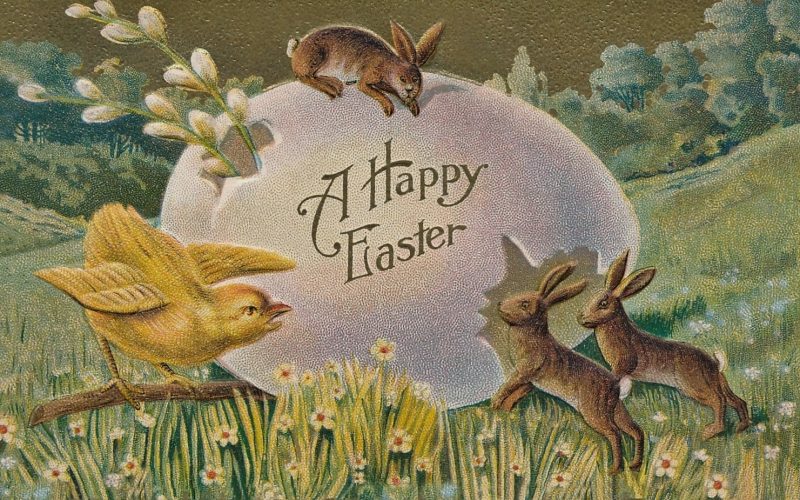 Have an idea for this vintage Easter postcard? Well, before you right click to download it, be sure to straight click on it to access the largest version.
Thank you for visiting Free Vintage Art. Don't forget to Pin your favorite images!