Easter Finery
Mr. and Mrs. Chick are off to church on wearing their Easter finery. Her white and blue straw hat is decorated with two blue bows, red and pink flowers and a spray of wheat. She wears a large, egg-shaped locket on a golden chain around her neck and carries an elegant blue umbrella.
Mr. Chick is wearing a spiffy straw hat with a gray band. He wears a high color and a red, gold and brown bow tie. He's carrying a large pink egg with a blue ribbon. I'll leave it to you to decide if the egg is their child or a gift for someone else.
This vintage Easter postcard was printed in Europe and mailed to someone in France. We know it pre-dates the 1923 cut-off by at least 15 years; so it's likely in the public domain. The original scan had a number of creases and other flaws. One mark was large enough that I'm not 100% certain what the original Easter finery illustration might have looked like. My apologies to the original artist if I strayed from their original too much.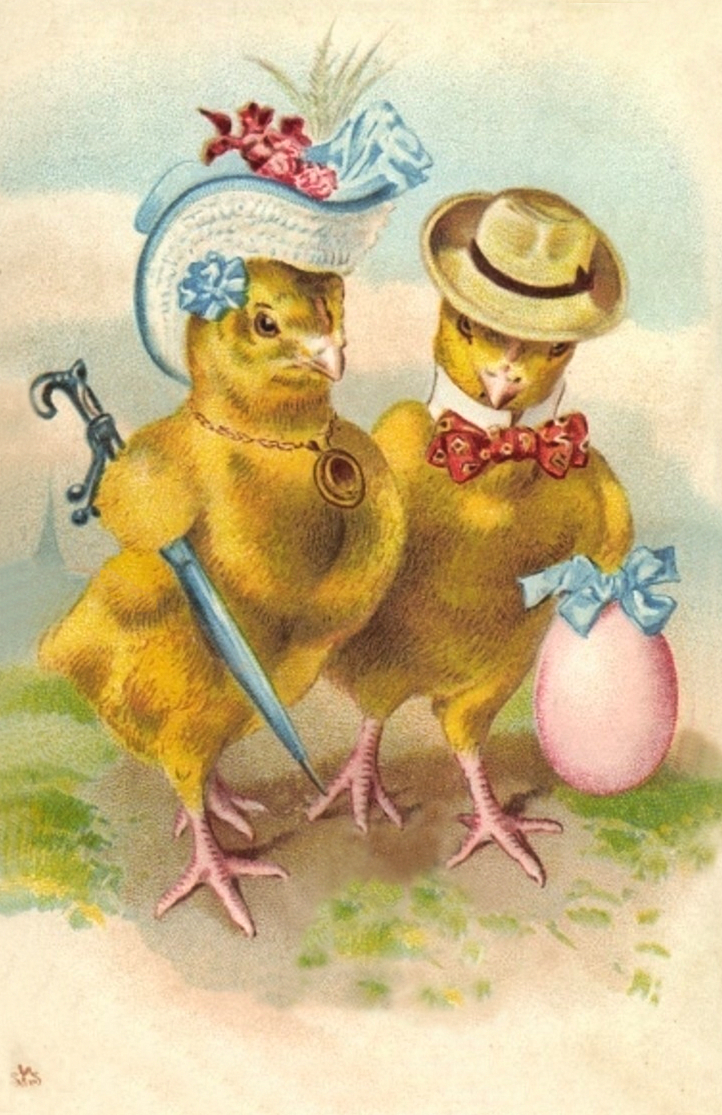 Thank you for visiting Free Vintage Art. Don't forget to Pin your favorite images!