Easter Basket
This vintage Easter basket illustration is probably my favorite. Bright colored flowers. Easter eggs. And silver accents. I think it's the use of silver rather than the more common gold that makes this vintage Easter card really stand out for me.
Unfortunately, there's few clues as to the artist of this illustration. It was mailed prior to 1923. And, the original greeting was Joyeuses Paques; so we know it was printed for France.
The picture features a brown woven basket filled with pink and maroon flowers. Nestled among the flowers and greenery are four Easter eggs – one blue, one green one yellow and one maroon egg. A big pink bow decorates the handle of the basket.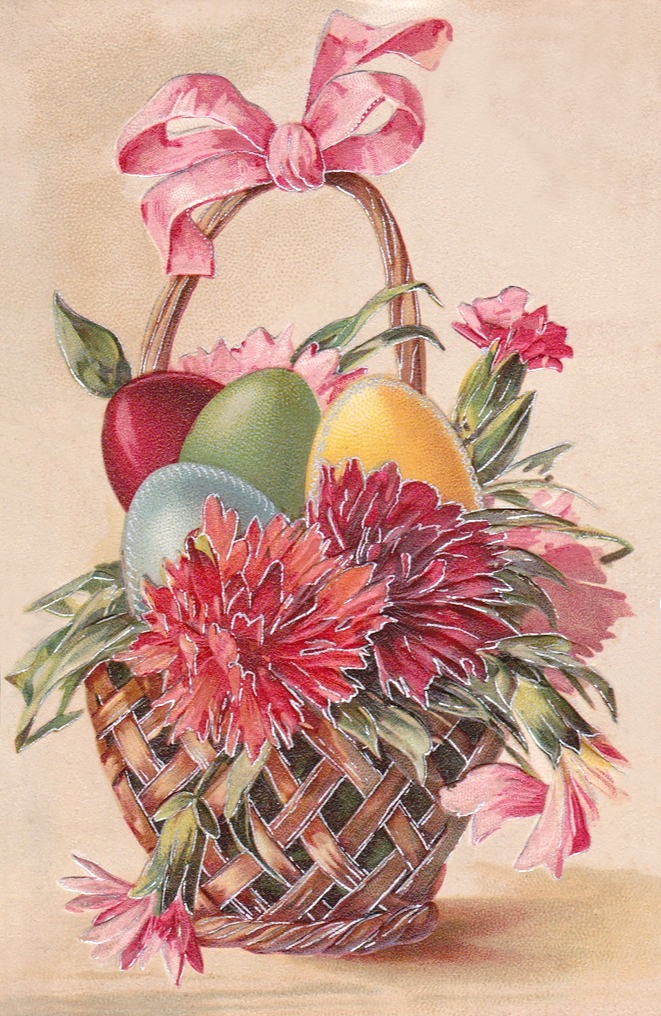 Thank you for visiting Free Vintage Art. Don't forget to Pin your favorite images!