Jesus with Lambs for Easter
Oh, such a sweet and serene scene. A seated Jesus offering a pair of little lambs a treat. This vintage Easter Greeting reminds us what the holiday is all about.
Under a blue, cloudless sky, the lush green landscape is full of trees and grass. Jesus sits under what might be an olive tree with lush green grass under his feet. Little daisies grow among the grasses and some yellow flowers line the path to the tree. The entire image is stylishly framed in a cross-like design. Easter Greetings is written in red underneath the illustration.
The vintage card of Jesus with Lambs for Easter bears a pre-1923 postmark; effectively putting it in the public domain in the United States.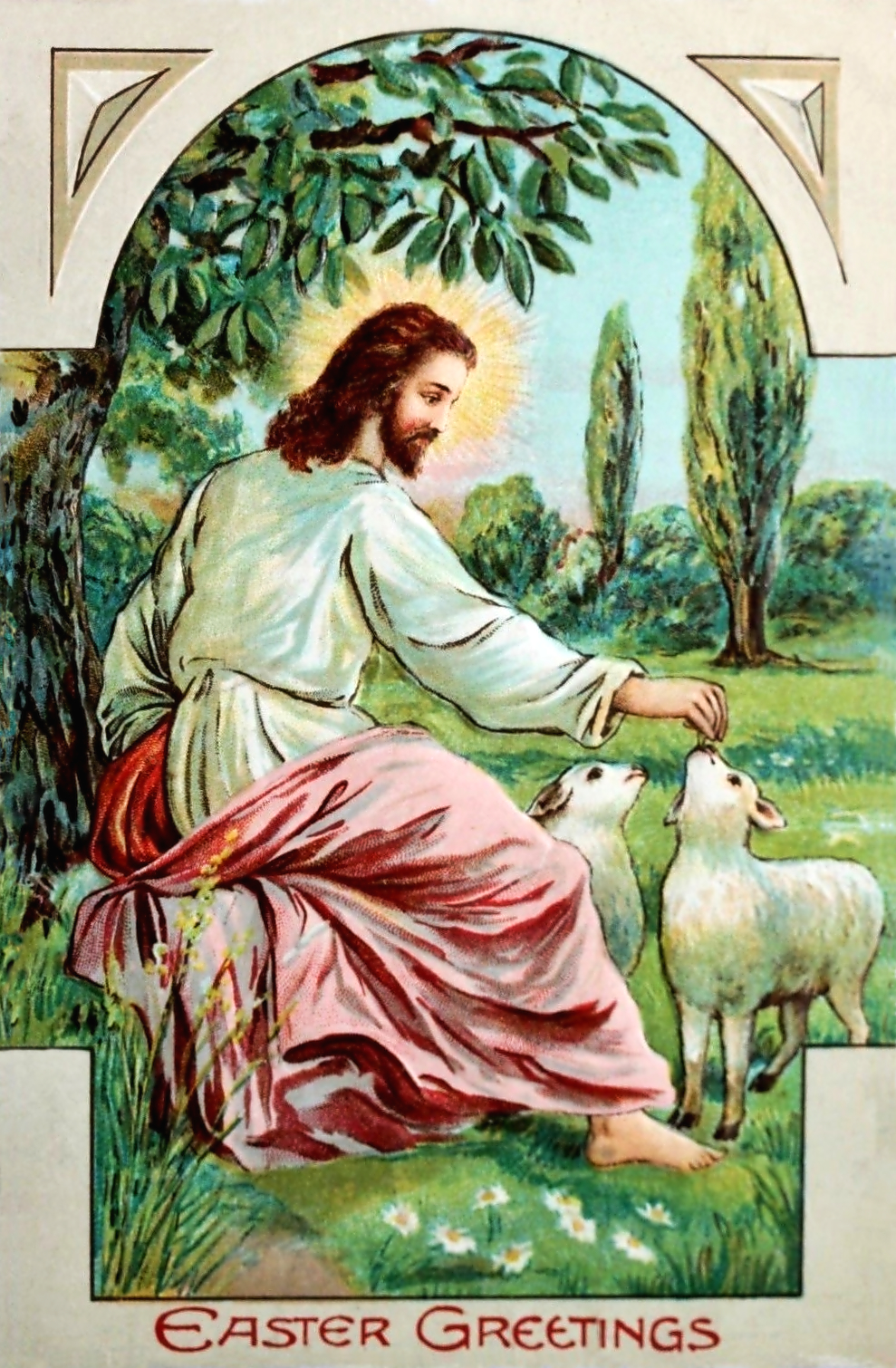 Thank you for visiting Free Vintage Art. Don't forget to Pin your favorite images!