Girl & Flowers Coloring Page
It's not all that often that I find such a wonderful coloring page as this one. It's fairly large and the lines are fairly crisp and clean. This girl and flowers coloring page was drawn by the artist Fanny Young Cory (1877-1972). Much of her work remains under copyright but this coloring image and a number of others were included in a work published in 1907 in New York. That places these image in the public domain in the United States.
This drawing is of a beautiful young girl, picking flowers. She is surrounded by birds and butterflies. And a squirrel scampers along at her feet. It would be grand for an image of spring for mixed media artist and scrapbooking. It would also made a great printable coloring page for a youngster.
The image of the girl and flowers coloring page shown here is slightly smaller than the actual image. Click anywhere on the drawing to see and download the original full-sized version.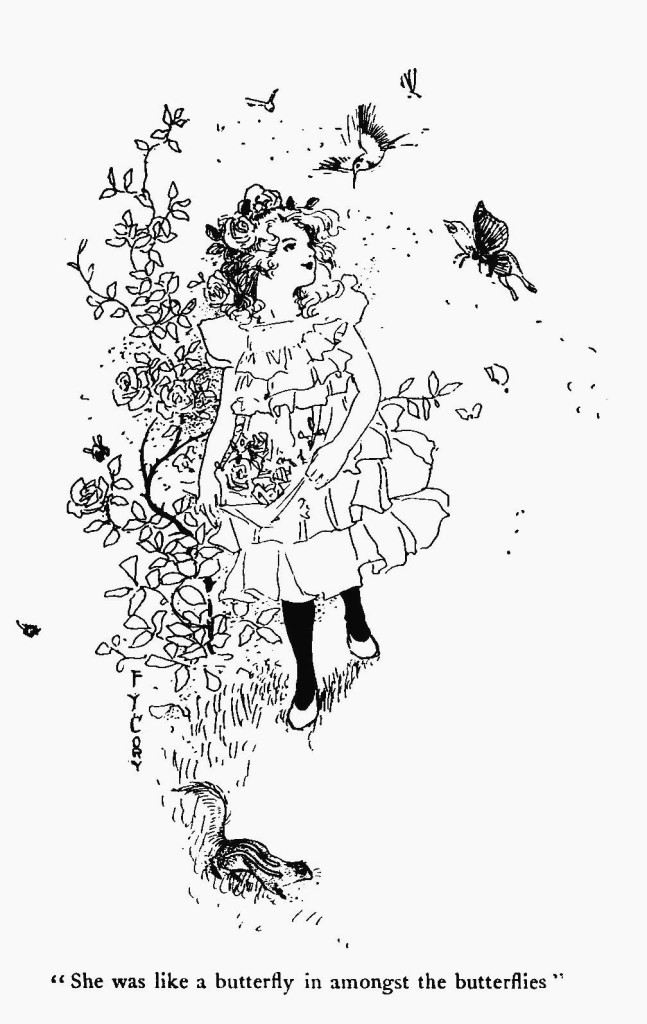 Thank you for visiting Free Vintage Art. Don't forget to Pin your favorite images!