Page of Trees to Color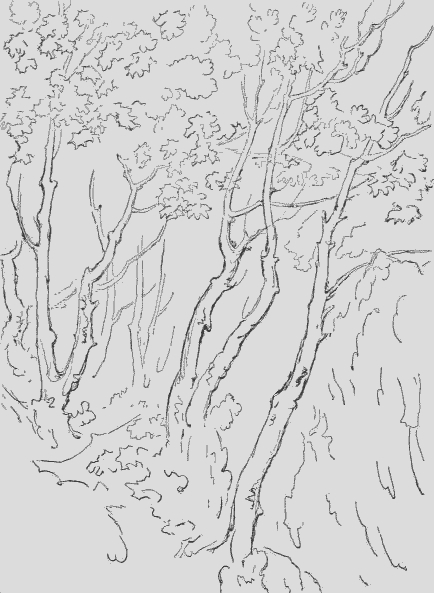 This sketch of a strand of trees is from a book first published in 1880. It was written by an art teacher, William Walker, as a handbook for drawing.
I thought it would make a great coloring page or even a great baseline sketch for a small painting of trees. I tried several different things to clean it up for you. I ended up with this grayish looking background that I think looks quite a bit like newsprint. I like it and hope you do too.
It is fully in the public domain, not just in the United States. The author's date of death was not recorded but it would seem unlikely that someone born in 1821 didn't die more than 70 years ago. I hope he had a long and wonderful life teaching his students drawing and to appreciate art. Hopefully, his long-ago completed sketch can be used by new generations of children (and adults) as a coloring page of trees.
Thank you for visiting Free Vintage Art. Don't forget to Pin your favorite images!