A Happy Easter
A Happy Easter vintage postcard from the wonderful artist Ellen H. Clapsaddle. Her work is so charming. Like so many of the postcards she illustrated, this one features two young children. Along with the two curly-headed little girls, there is also a quartet of yellow chicks in a green wagon. One girl is holding a pair of white rabbits but is watching as a third bunny scampers away.
The vintage Easter greeting is:
May Easter bring you every pleasure
Joy and gladness without measure.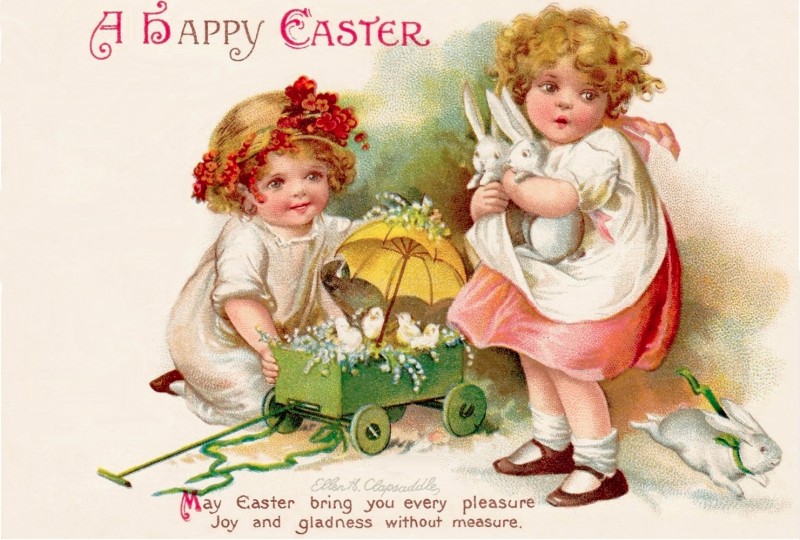 Thank you for visiting Free Vintage Art. Don't forget to Pin your favorite images!