Easter Angel
Isn's she lovely? A beautiful Easter Angel by Ellen H. Clapsaddle. With her flowing gown in purple, lavender and white, the angel appears to be floating among purple clouds. We only see one of her wings but it is quite stunning done in shades of white, purple and gold. With a little careful editing, I think the wing could be added to another illustration fairly easily. Maybe even mirror reverse it to create a pair?
Our lovely Easter angel is carrying a bouquet of Easter lilies as she looks off to the left. Perhaps she is waiting to greet the risen Christ on this holiest of days.
Even if you don't celebrate Easter, she would make an enchanting angel of springtime too.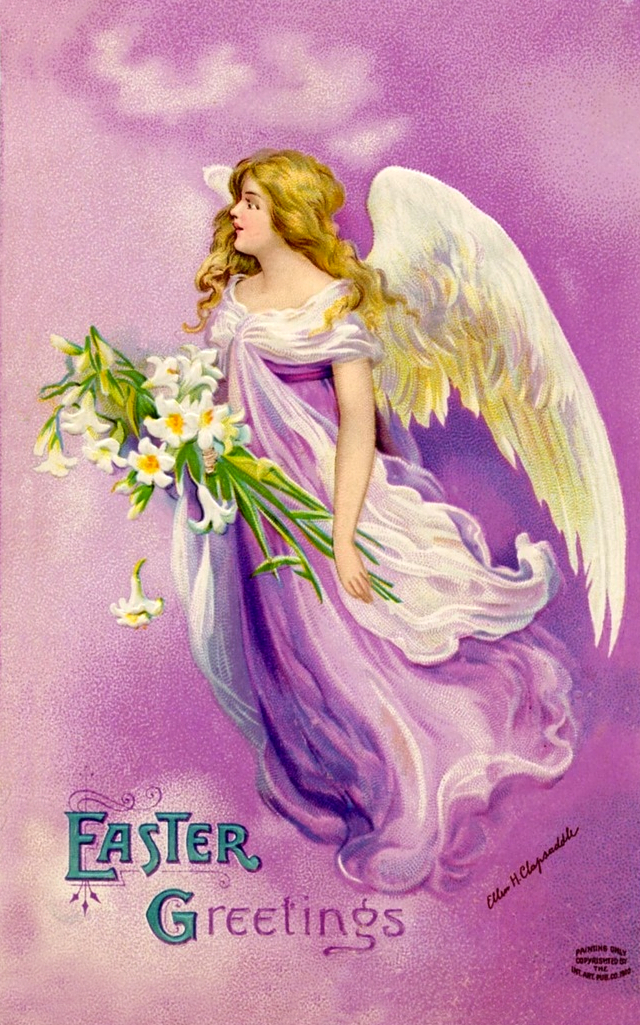 I wish there was a larger version of the beautiful lady but at 1025 pixels high, in my graphics program, she would fit an entire page.
Thank you for visiting Free Vintage Art. Don't forget to Pin your favorite images!