Dog and Cat Frame
Charming colored illustrations from The Little Gingerbread Man, a book written in 1910. They were originally used to mark the end of a children's book. I liked the idea and modified the image slightly to create two halves of a frame so the dog and cat frame can be used with the animals facing towards each other or facing away from each other. The tall potted flowering plants are what gave me the idea to split the original image into two halves to provide more options for its use.
The work is by Robert Gaston Herbert (1873 – 1954). Normally, his work would still be under copyright but American copyright law places anything published prior to 1923 in the public domain. Herbert is perhaps most well-known for his works in oil painting but this little book is one of several that included his illustrations.
Hope you can find some use for it.
Original image…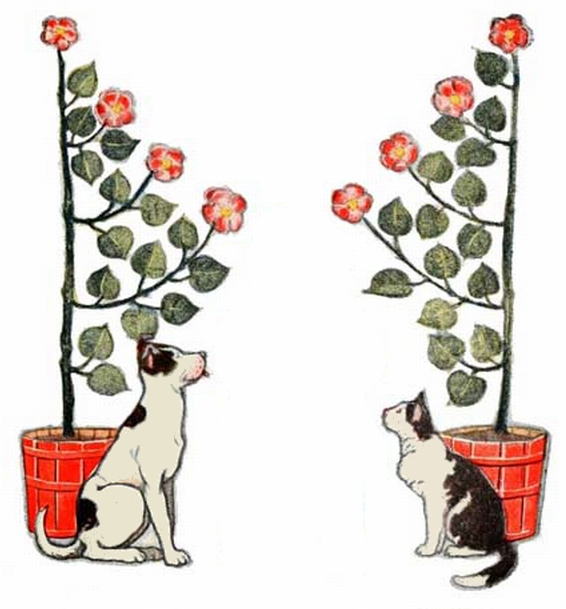 The cat and dog separated and re-oriented…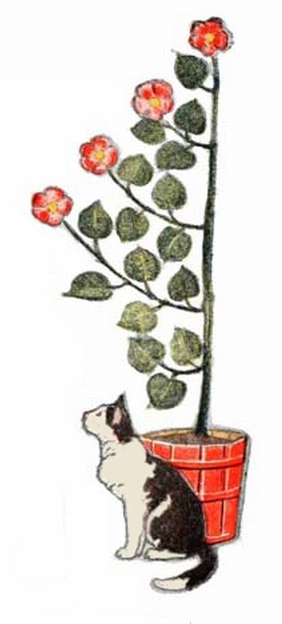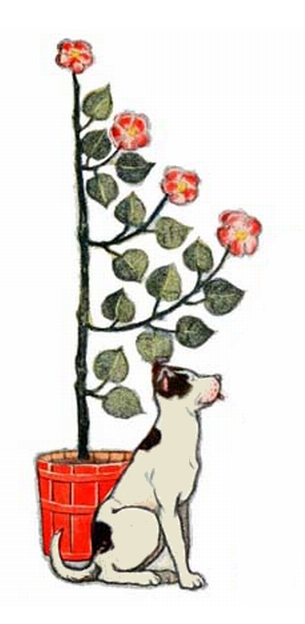 Thank you for visiting Free Vintage Art. Don't forget to Pin your favorite images!