Clapsaddle Turkey
It's no wonder that postcards by Ellen H. Clapsaddle are so popular. Her drawings are often quite beautiful and charming. They have a timeless, yet recognizable appeal that continues to make her work a favorite among postcard collectors and vintage image enthusiasts.
This Clapsaddle Turkey drawing is part of a Thanksgiving Day card. I'm not sure the presentation does the turkey justice. The turkey is standing on some hay while showing his tail and wing in a manner surely designed to impress all of the lady turkeys. He strikes a commanding pose with his head back to fully show off his bright red waddle. Shades of blue, green and purple on some of his feathers provide a clue to just how beautiful these big birds are in real life.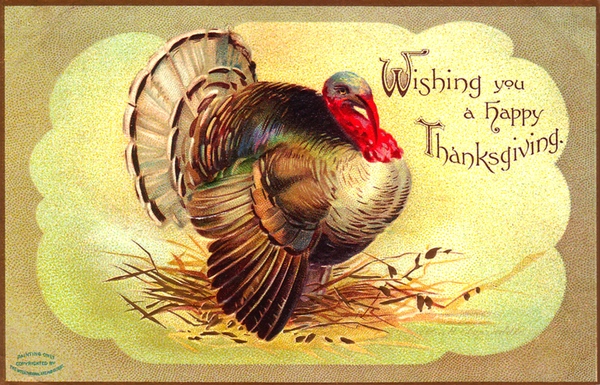 Thank you for visiting Free Vintage Art. Don't forget to Pin your favorite images!