Winter Scene Gift Tags
I think some of the prettiest images people use for Christmas aren't the traditional red or green and don't even include the "traditional" images associated with the holiday. Sometimes just a simple winter landscape can convey the spirit of the season. These chromolithographs from Louis Prang & Company are exactly the sort of Christmas images that I am referring to.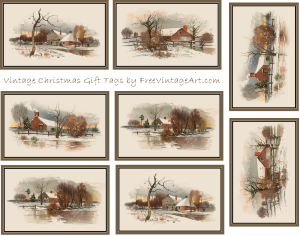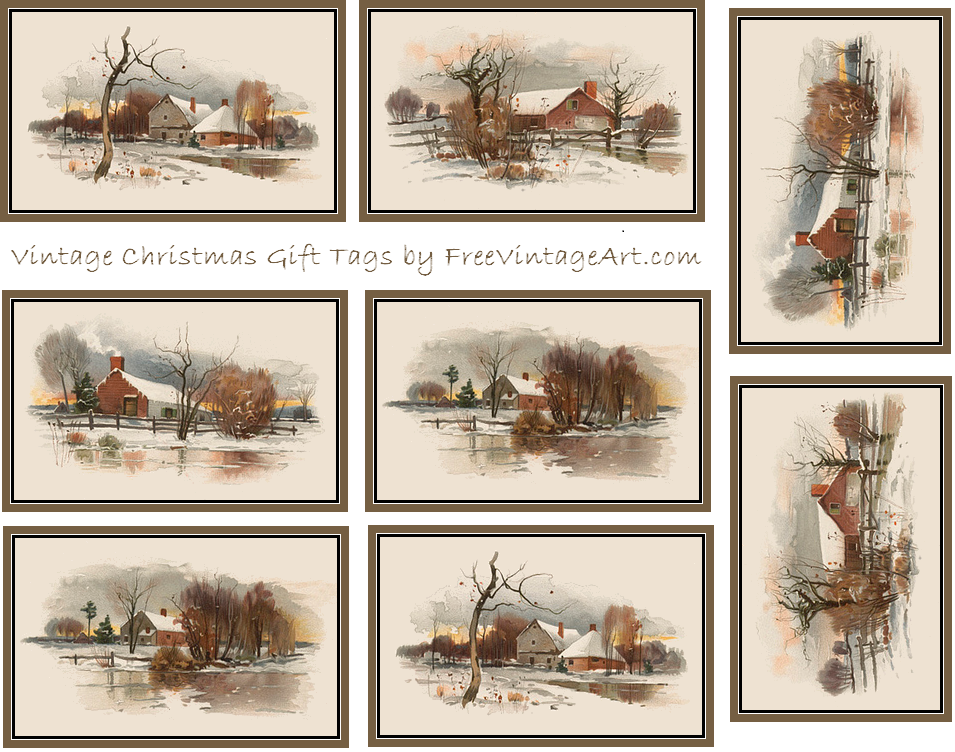 I've turned the set of four small landscapes into a set of Christmas gift tags that you can print and use to decorate this year's gifts. The actual artist was not identified but the tags date back to at least 1897 and are most likely in the public domain. (My hesitation on stating they are in the public domain is that they are from a proof print and unless I find one or more of these images used in commercial form, I have no way of knowing if they were actually published.) But, based on their age, it would seem doubtful that anyone would worry about infringement.
I designed the sheet to print in landscape orientation. The trick is to set your margins as close to zero as your computer and printer will allow. The full-sized image measures approximately 8 inches by 10 inches. If you can't print out that size, you might try making the entire image/sheet slightly smaller. Each tag measures 3.46 inches by 2.22 inches. (Click on the image to see the full-sized image.)
Hope you can make use of them and, if you like these winter scene gift tags, do check back as I'm working on a set of coordinating tags and hope to have them up today or tomorrow.
Thank you for visiting Free Vintage Art. Don't forget to Pin your favorite images!