Christmas Card Template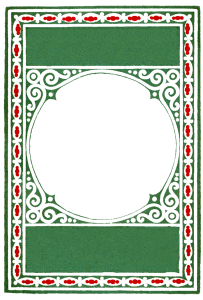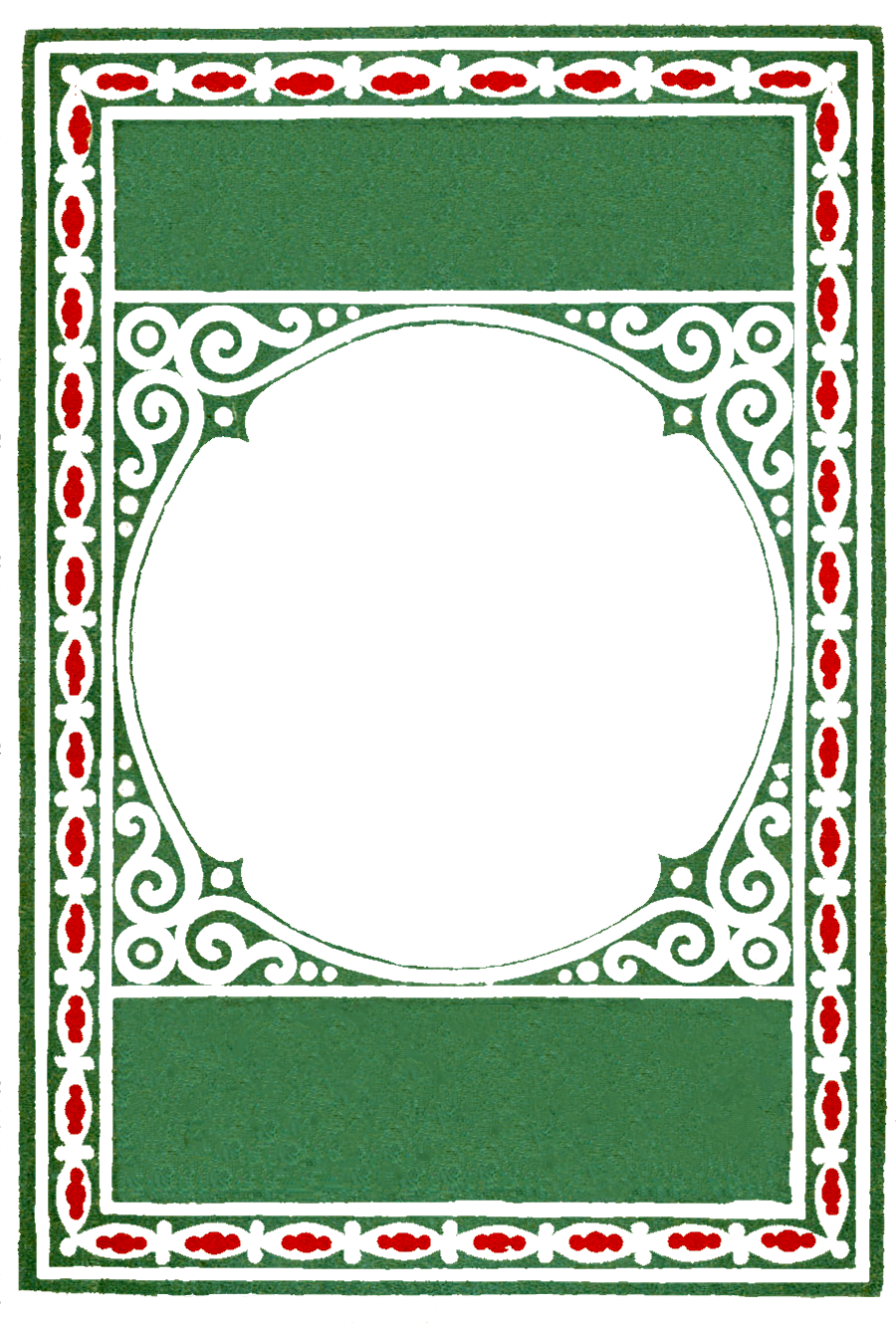 This vintage design comes from the title page of a Dutch language book. I'm not 100% sure when the book was published, but the forward is dated June 1916. While my limited German language skills tells me that the book was not about Christmas or the holidays in general (Google translate tells me it is a book about science), this design had me immediately thinking of creating my own series of Christmas cards.
This Christmas card template could so easily be updated to include you own personalized greeting in the green rectangular areas at the top and bottom of the design. The central, circular area would be a great place to include a family photo or another vintage Christmas image.
As you can see, I've saved the file as a transparent png file so it will print nicely on any color of paper.
The image is quite large at 900 by 1329 pixels. The image shown here is slightly smaller to save a bit of my bandwidth. If you would like to download the full-sized version of this Christmas card template, simply click on the image to see the larger version.
Thank you for visiting Free Vintage Art. Don't forget to Pin your favorite images!