To My Valentine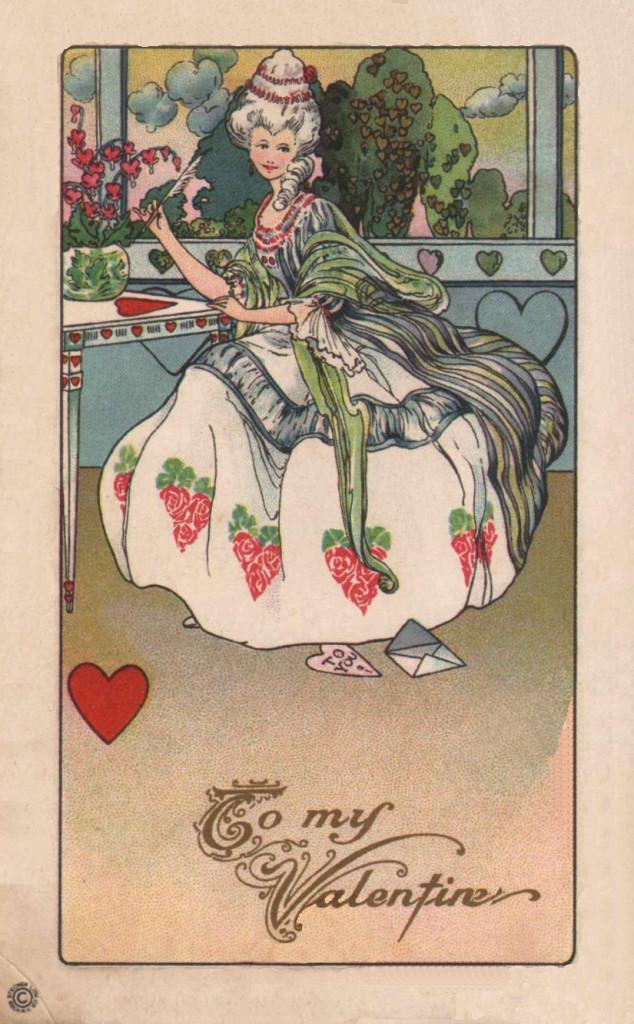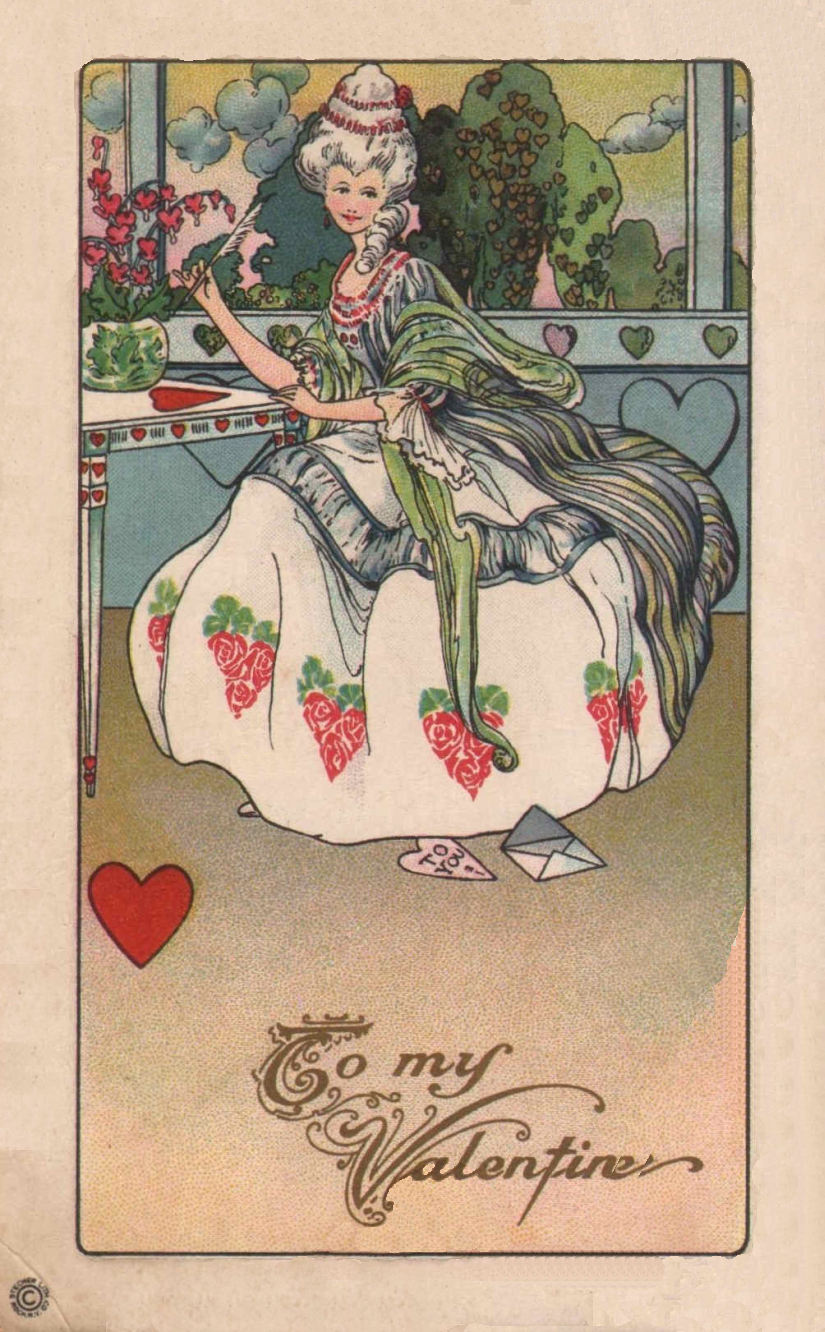 A beautiful lady sits poised with her quill writing a Valentine to her love. Who will it be that receives this fine lady's love? Her world is absolutely filled with hearts – can you find them all? From the floral decorations on her dress to the decorations on the very table she is writing on, there are hearts everywhere on this vintage Valentine's Day postcard. Even the flowers on her table are bleeding hearts.
Based on the clothing and her hairdo, the lady appears to be from an earlier time than the postcard. One source suggested her attire is that of the Edwardian period rather than the Victorian era in which it was most-likely printed.
This vintage Valentine's Day postcard was mailed in 1917. It's quite hard to see but the circular mark in the bottom left-hand corner is the mark of the Stecher Lithographic Company from Rochester, New York.
The company, originally called Charles F. Muntz and Company, was founded in 1871 by Charles F. Muntz, Frank A. Stecher and Anton Rahn. It went through several partnership and name changes but would be the Stecher Lithographic Company in 1886 after out-living or buying out his partners. The company would become most-well known for their color plates of plants and flowers for area nurseries. At one time, the company have 100 employees. The Rochester plant remained in operation until 1980 and the company is now know as Stecher-Traung-Schmidt. Seems the company is no longer active.
Thank you for visiting Free Vintage Art. Don't forget to Pin your favorite images!