The Newell – A Vintage Wallpaper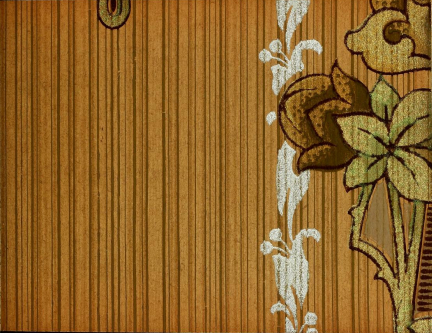 Another great wall-covering sample from the 1906 Sears Roebuck & Company catalog.
I think this particular vintage wallpaper pattern would be great for an artist trading card or other project where you need a bit of a background pattern to add depth and texture.
This wallpaper is designed as having brown and bronze tones. A band of stenciled white flowers and leaves run parallel to a thicker band of brown and green flowers and leaves. Both were stamped onto a simple background of brown-toned stripes.
Again, we unfortunately don't have the entire pattern where you could generate a full repeat. But, I still think it would work well for a background image.
I think if I wanted to use this vintage wallpaper, I would remove the little bit of design that remains at the top of the page.  I've done that for you and changed up the colors a bit with the purple version I've included for your use too.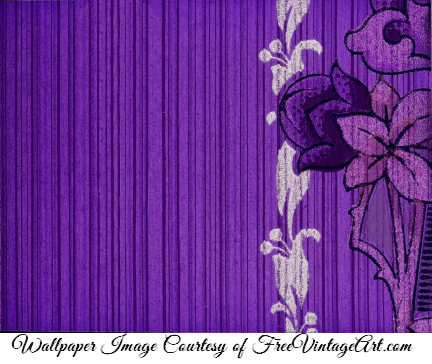 Thank you for visiting Free Vintage Art. Don't forget to Pin your favorite images!