Pink, Red and Green Wallpaper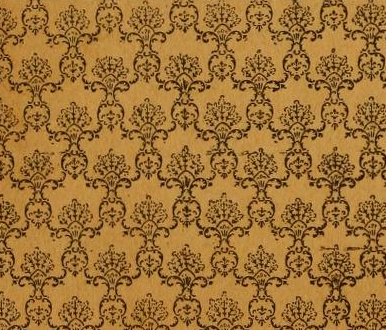 This vintage wallpaper, one of several from a Sears & Roebuck Company wallpaper catalog, has a fairly easy to recognize repeat. The wallpaper catalog, published in 1900, included instructional material on how to hang wallpaper. This pattern sold for 3 cents for a double roll with 16 yards of wallpaper. It was called The Spray.
The picture to the right shows what the wallpaper pattern and full repeat look like – obviously in only a single color.
This design has pink and red floral sprays with green flourishes on a yellowish beige background. There's not a full repeat in the provided sample but it looks like there are enough sections of it where if you were interested you could create the full pattern. As is, this vintage, pink, red and green wallpaper pattern would make a great background for a scrapbook page or other artistic creation.
The current image is a bit small for print work but it was saved at 300dpi and can easily be made bigger. Again, I'll leave it up to you how you wish to use it.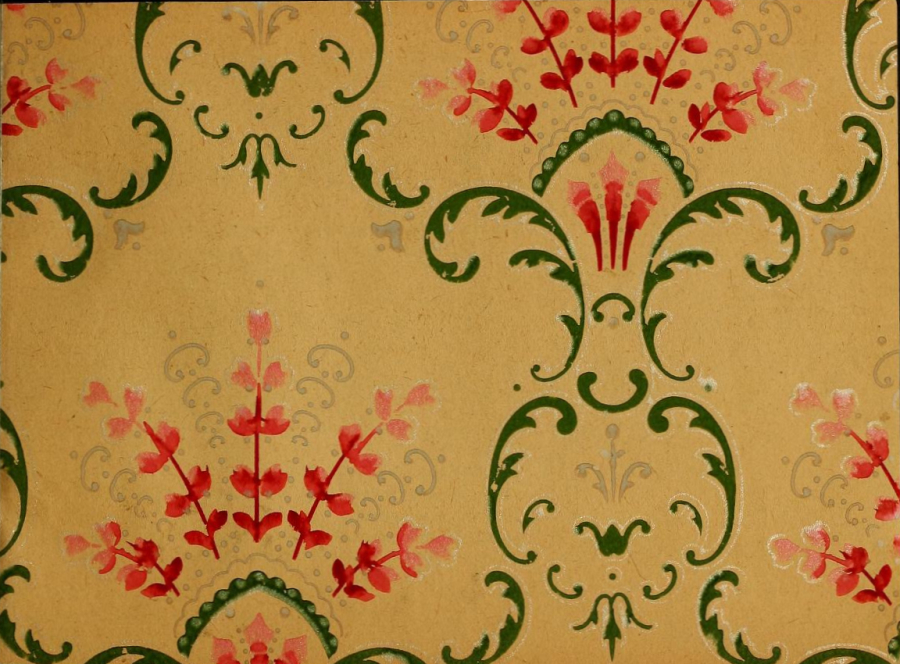 Thank you for visiting Free Vintage Art. Don't forget to Pin your favorite images!