Thanksgiving Day Proclamation
I proclaim that we all shall have a safe and peaceful Thanksgiving Day. I believe it will be so because this big turkey postcard says so. Drawn by an unknown (at least to me) artist and published before 1910, this vintage Thanksgiving Day postcard seems to just be waiting for your own edits. Shucks, you could remove the Thanksgiving greeting and have this fine feathered fellow announcing most anything.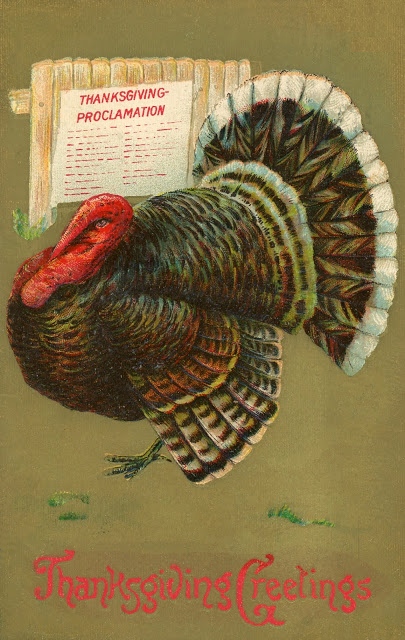 Thank you for visiting Free Vintage Art. Don't forget to Pin your favorite images!