Santa's Files
It's the day before Christmas and Santa's working on his list. We get a peek behind the scenes at Sant's files. Will you be one of the good children or be on the bad list this year. Santa's been keeping track.
This fun Christmas postcard from 1908 has Santa hard at work. Hunched over 'the list', Santa appears to be all dressed for his ride in his jolly suit of red and white. Smoke streams from his pipe. Papers are piled everywhere and we learn how he keeps track of everyone's letters to Santa.
Like so many of these fabulous vintage pieces, we have no idea who the artist was. But, since the card is dated, we know it's in the public domain in the United States. There are a few creases in the image but they all look fairly well-placed and wouldn't be too hard to edit away.
And, lucky for us, there's a nice big scan of it. Too big to show here. But, you can just click on what you see below to view the full-sized version.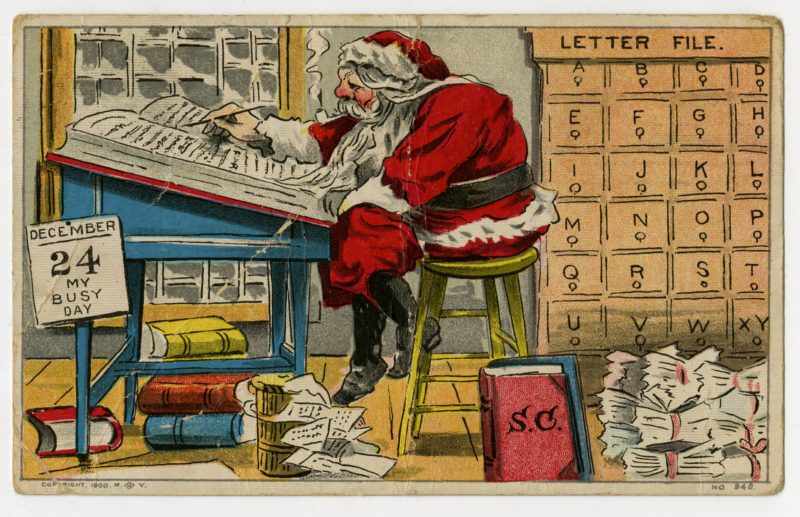 Thank you for visiting Free Vintage Art. Don't forget to Pin your favorite images!