Santa in Holly
Oh Santa, what pretty blue eyes you have! And such a snowy white beard and ruby cheeks. There's something about this Santa in Holly that just makes your eyes focus on his face. A wonderful vintage holiday card from around 1909. Embossed, with a gold frame and delicate gold edging around some of the leaves this card really shimmers and shines.
Lovely green holly leaves and bright red berries cover most of the card. I'm thinking with a bit of clever editing, you could add your own face in place of Santa's without a lot of trouble.
The holiday greeting on this card was simple, yet meaningful, "Loving Christmas Wishes." Seems like that would make this one even more special if you or a loved one's face was there instead of Santa's.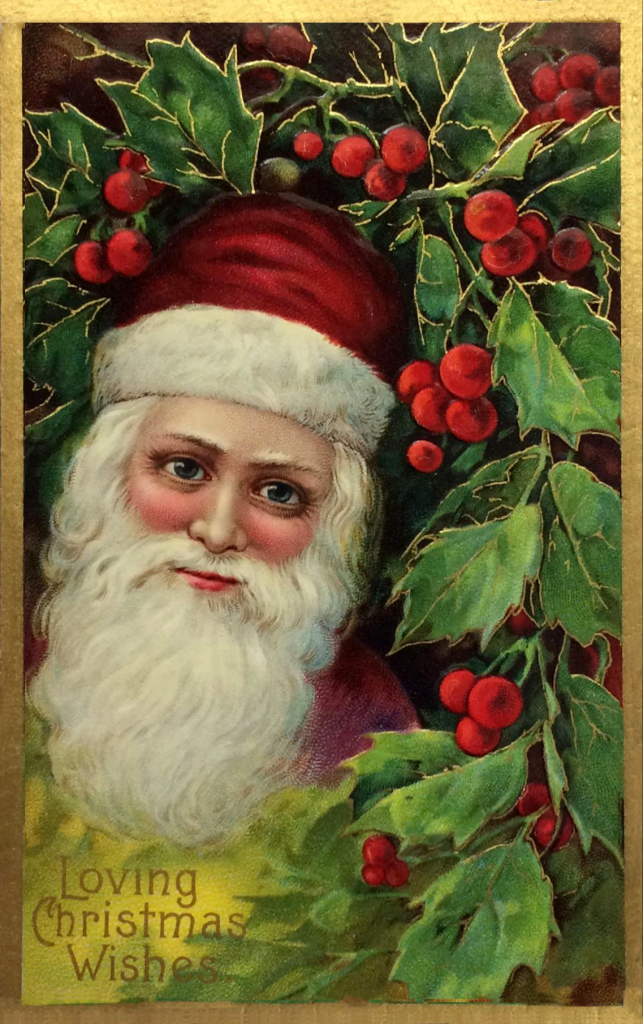 I had to edit this one a bit, so it might be slightly different than the original card. But, I suspect for most of my site visitors that doesn't really matter. Also, if you would like the largest version of Santa in Holly, just click on the holiday image shown above.
Thank you for visiting Free Vintage Art. Don't forget to Pin your favorite images!