Golden Flowers Frame
I have found that sometimes the main portion of a vintage illustration is too story-specific for me to include it here on FreeVintageArt.com. But, sometimes elements are more interesting than the whole and this is one of those times. Many of the illustrations, while bright and beautiful were decorated with this pretty golden flowers frame. It is that frame that I'm sharing with you today. I think it would be great to use in a wooden frame as a mat or on a scrapbook page. I could also see it being used as part of a greeting card.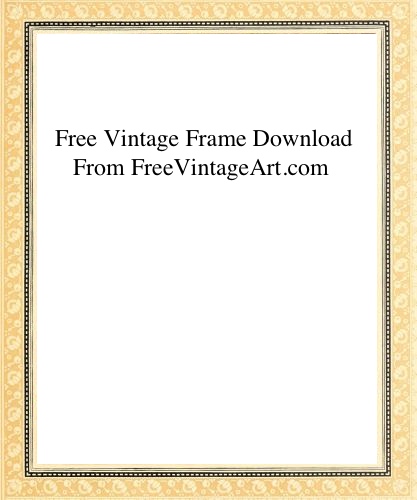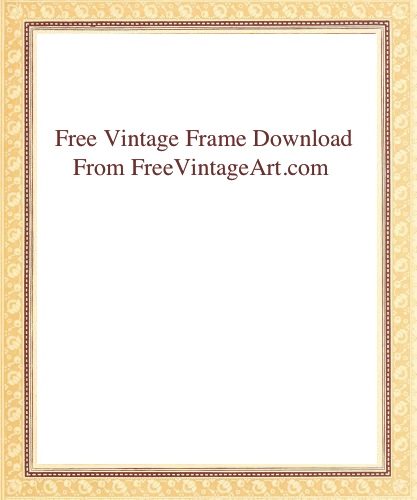 I did a little color work with the golden flowers frame drawing to create the second image for you. You could easily play with the colors to create all sorts of effects with this vintage frame. I found it in an undated work but Gutenberg.org identifies it as being in the public domain in the United States.
Thank you for visiting Free Vintage Art. Don't forget to Pin your favorite images!