Foxglove Flower Picture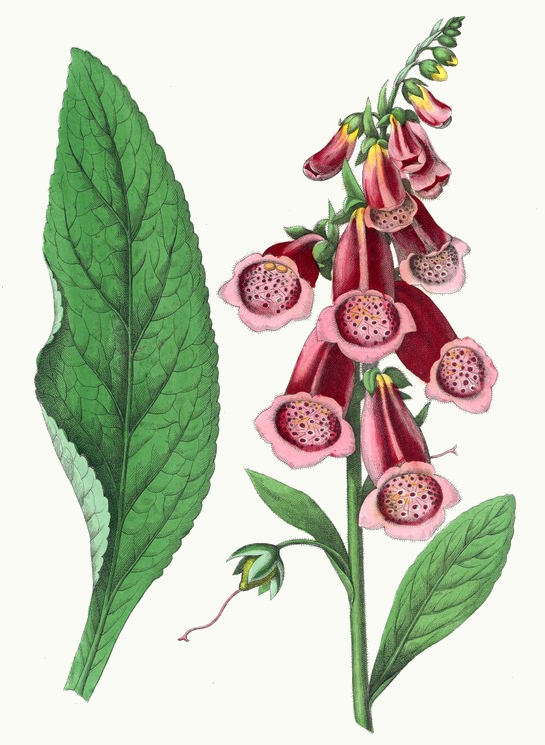 Don't you just love this vintage botanical print. I think botanical prints are among some of the loveliest public domain pieces that I have the joy of working with. This one shows a foxglove plant in full bloom along with a close up drawing of one of the leaves.
Bright pink and red blossoms with a bit of yellow at the base. They're so very striking. I do hope that anyone who uses these images shares their work with me. I can't wait to see how you use such a dramatic piece.
This foxglove flower picture comes from a lesson book for children that was hand-colorized by unknown watercolorists. Sadly, it's not clear whether the author Charlotte Mary Yonge (1823-1901) draw any of the illustrations or just wrote the text. There's no specific information about the artwork. It's so disappointing when that happens. Even though the artist(s0 are long gone, I think it is important to recognize them and their talent.
The book, was published over 150 years ago in 1858.  It was called Lessons from the Vegetable World. Along with this beautiful floxglove drawing, there were numerous food images and vegetable images.
Thank you for visiting Free Vintage Art. Don't forget to Pin your favorite images!