Zinnia Bouquet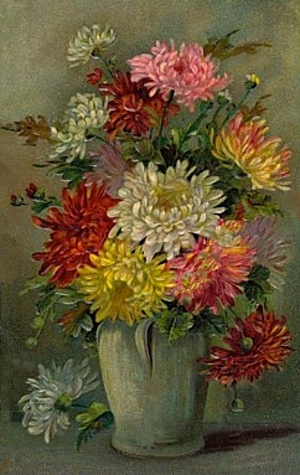 Beautiful zinnia bouquet postcard that dates back to at least 1908. I love the bright, brilliant colors of this one – pinks, reds, yellows, lavender and creams.
This all occasion card features a grey-green vase with large, beautiful zinnia flowers. I wish this one was a bit bigger but with a bit of a frame, it would fit nicely on a 4 by 6 card.
I think it would work great as part of a birthday card or get well card.
Thank you for visiting Free Vintage Art. Don't forget to Pin your favorite images!