Easter Greetings
A big white bunny carefully decorates an Easter egg as he puts the finishing touches on his Easter greetings. Holding an artist's palette in one hand and using a brush to paint a red stripe on the egg with his other hand, our Easter bunny prepares a holiday greeting. Surrounded by jonquils and crocuses, the bunny and his egg are joined by a little yellow chick.
There's a message of Easter Greetings already painted on the egg. I think it doesn't match the rest of the card. But, I'll leave it to you to decide if you would like to replace it.
I'm not sure who the artist was or who published this card, but we know it was mailed prior to 1923; thereby putting it in the public domain under American copyright law.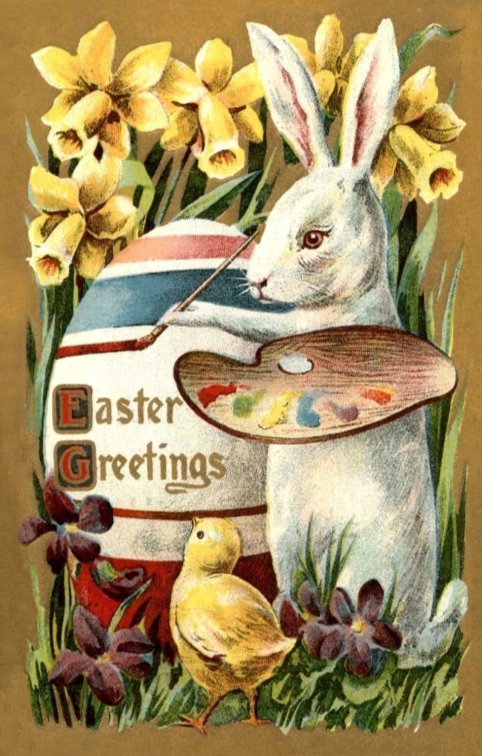 Thank you for visiting Free Vintage Art. Don't forget to Pin your favorite images!