Easter Egg Train
So many of the vintage postcards don't provide much information as to the artist or the year it was published. But, this Easter egg train card bears a postmark that clearly dates it and puts it as something published prior to 1923.
Six colorful Easter eggs double as train cars. Each car is decorated with spring flowers and carries a pair of bunnies. I can't quite make up my mind if the bars on the windows make it look a bit like a bunny jail but it is a unique design. The train is traveling through a lush green valley. Daisies and blue flowers grow in the grass along the tracks. And, the locomotive belches smoke as the Easter egg train speeds to its destination.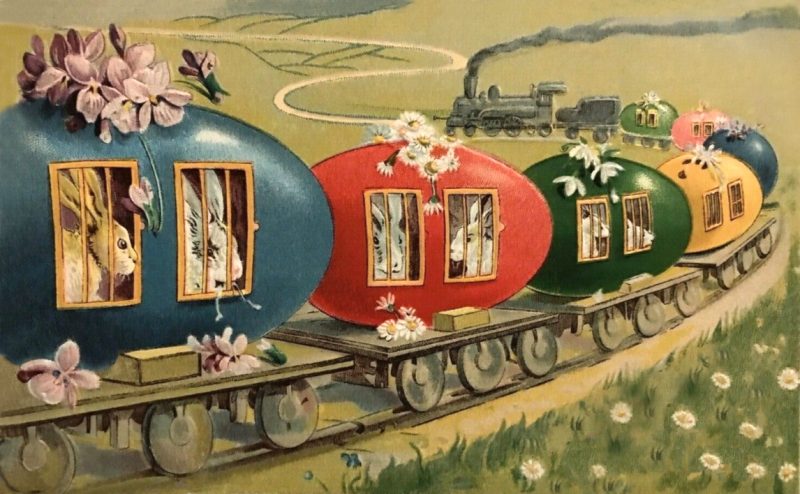 Like this Easter greeting? The good news is that if you click on the illustration above, you can access an even larger version.
Thank you for visiting Free Vintage Art. Don't forget to Pin your favorite images!