Children and Horses
Two young children visit a pair of horses in their stalls in this vintage children's book illustration by Isabel Watkin. The little boy looks cute in his sailor suit and the girl looks charming in her beret. Watching over the children and horses is a seated black cat.
Isabel drew the pen and ink illustrations for Horse Tales by Mary Boyle and several other children's books. Unfortunately, she is one of the numerous talented illustrators from the early 1900s that we only know through her work. Horse Tales was likely published around 1905. Gutenberg puts it in the public domain in the USA. This illustration may or may not be copyright free elsewhere.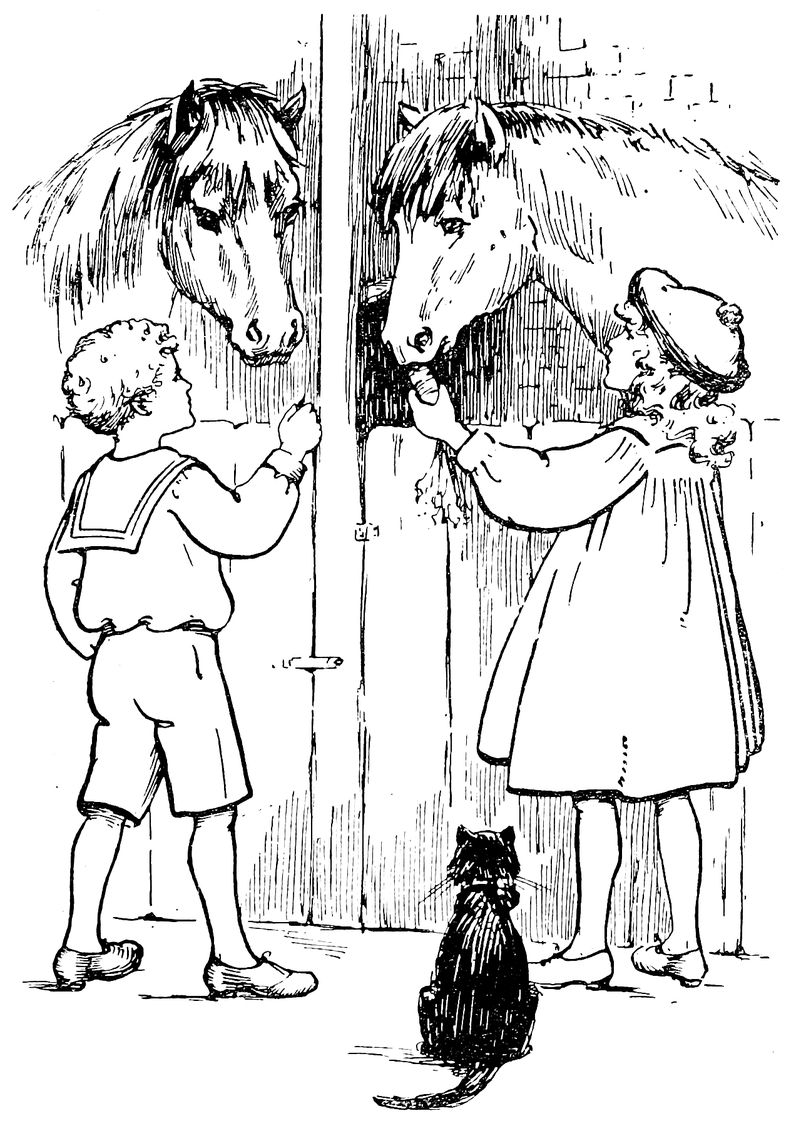 Thank you for visiting Free Vintage Art. Don't forget to Pin your favorite images!