Siamese Mask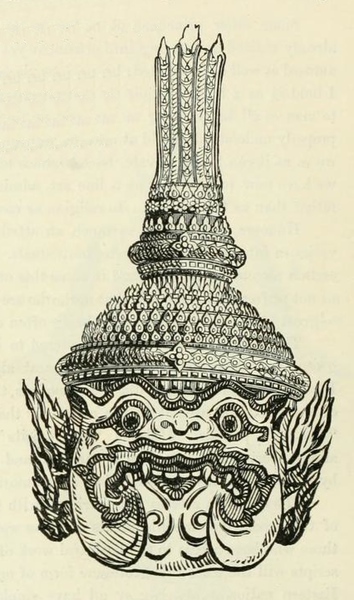 Perhaps not truly a Halloween image but it does seem this is currently the best place to share this vintage drawing with you. The artist, Christopher Dresser (1834-1904) included it in a discussion about grotesques. Grotesques were often used as "the analog of humour in literature." They are designed to be horrible, repellent or even repulsive. Yet, they were designed to also evoke a feeling of power.
This Siamese mask was used by Dresser to showcase the use of grotesque styling in a human form. While the entire mask evokes a monster, it has enough human elements as to be likened to the human form.
All that aside, I think it's an awesome mask. Remove the headdress and it reminds me a bit of the masks used with the Chinese dragons that we sometimes see in parades.
My thought is to remove the headdress and this Siamese mask would be great for a Halloween image.
Thank you for visiting Free Vintage Art. Don't forget to Pin your favorite images!