Renault Voiturette Drawing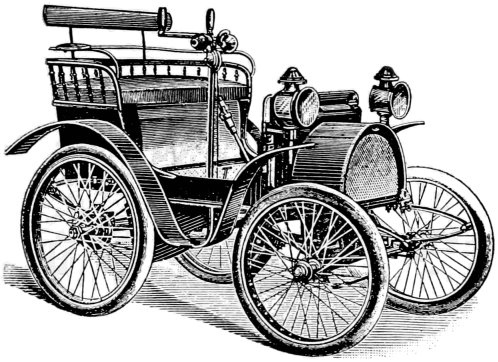 This vintage transportation drawing is of the Renault Voiturette, also known as the Renault Little Car. It's hard to tell from this drawing, but this car was really only large enough for one, maybe two passengers. It was the first automobile produced by Renault. They were manufactured from 1898 until 1903. Top speed was 20mph. The biggest selling feature of these vehicles was their ability to drive up hills. When Louis Renault drove his creation up the steep rue Lepic on Montmartre in Paris, people noticed. He sold 12 Voiturettes that day.
For vintage image enthusiasts, this early black and white Renault Voiturette drawing appeared in the October 1900 edition of The Popular Science Monthly.
Thank you for visiting Free Vintage Art. Don't forget to Pin your favorite images!