Magic Halloween
Vintage Halloween postcard from 1912 created by John Winsch. John O. Winsch published postal cards between 1907 and 1915. Very little has been written about Winsch or his company. But, it is known that he published somewhere between 125-3,000 different designs. Most believe he published around 125 different designs, not including variations.
This Magic Halloween card included the holiday greeting. . .
The Magic Hallowe'en
All Hallowe'en, The Magic Night,
…When Folly Reigns Supreme,
The Pumpkin Heads Are All Alight.
The Stars Are All Agleam.
Appearing above the greeting is a beautiful young women who is opening up her cape to reveal her colorful harlequin costume. The evening sky is full of stars and lit pumpkins who can't take their eyes away from the lovely lady.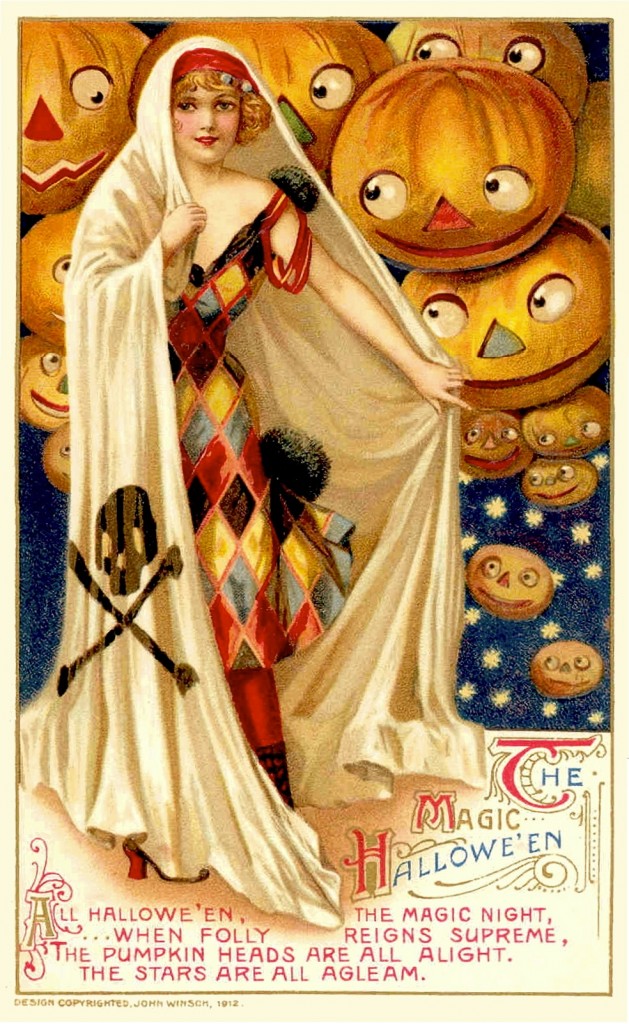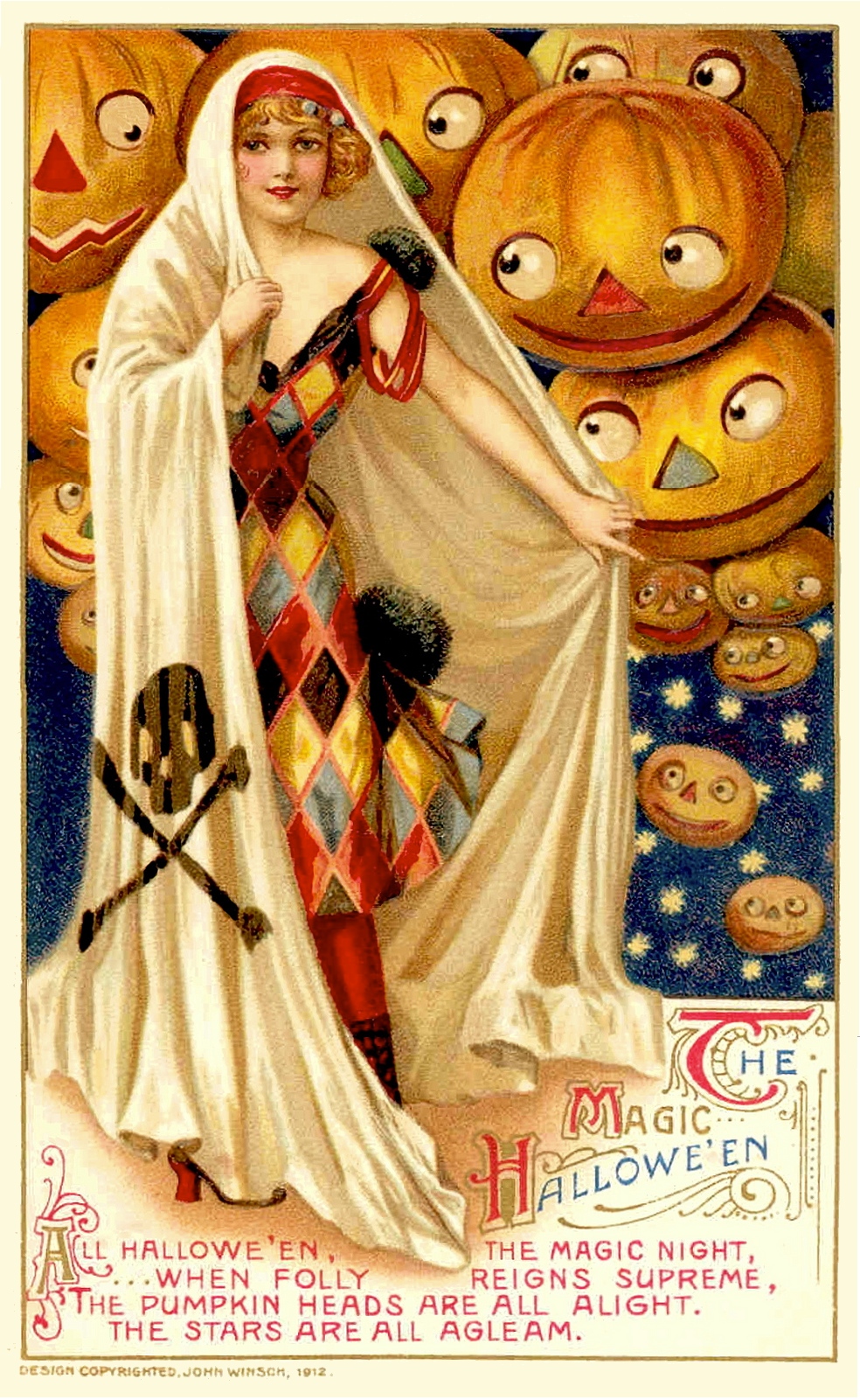 Thank you for visiting Free Vintage Art. Don't forget to Pin your favorite images!