Japanese Woman & Deer
Among all of the floral, striped and repeating designs discussed in an 1918 book on decorative textiles was this stunning Japanese woman and deer illustration. This stunning representation of Asian art was part of a discussion about the Japanese being among the first people to use paper.
Like so much of the art from the Orient, this piece provides clues to its origins long before we focus on the woman's lovely face. The bold color choices. The shape of the deer's head. And, so much more tell us the artist was either from the Orient or inspired by their artists.
The Japanese woman and deer are done in bright and bold colors. Her long dress is designed with reds, maroon, greens, yellows, white, black and gold. So many embroidered flowers cover the fabric of her dress and robe. She carries a huge pink chrysanthemum and another adorns her hair. Colorful flowers also cover the back of the deer.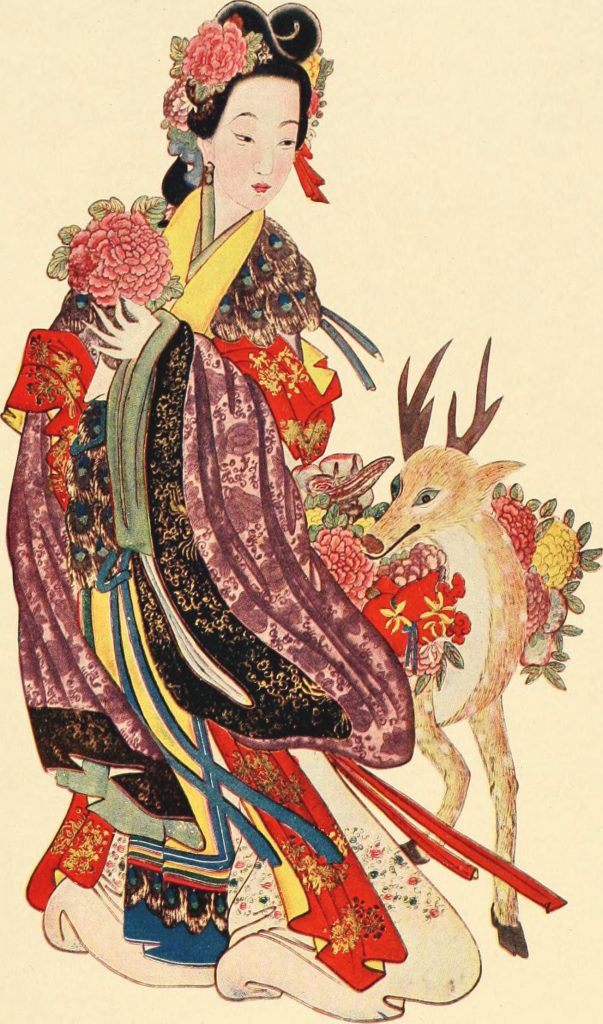 This is such a big and wonderful piece of Asian art. It breaks the format of this page. Just click on the Japanese woman and deer image shown above to access the full-sized version.
Thank you for visiting Free Vintage Art. Don't forget to Pin your favorite images!