Horse & Chickens Book Illustration
I'm not entirely sure as to who the artist was for this horse and chickens book illustration. The front matter of Horse Tales lists Isabel Watkin as having provided the book's pen and ink illustrations. The book was full of charming drawings. But, there were a handful of fully-colorized plates as well – leaving one to assume (perhaps incorrectly) that she also drew this illustration. The book was published around 1905 and Gutenberg has listed it as being in the public domain.
A chestnut colored horse stands near several hay bales with a pair of chickens and a rooster at his feet. He's turned his head as if to look at us while his picture was drawn. It's a sweet vintage horse and chickens book illustration that might work well for conveying a feeling of country charm. And, it's a fairly large scan so it should print cleanly.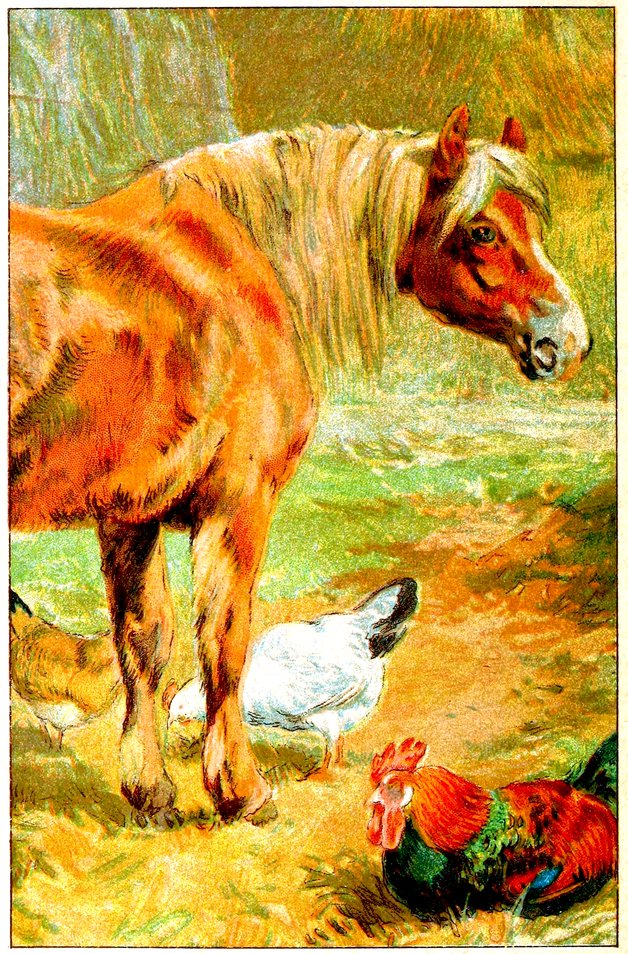 Thank you for visiting Free Vintage Art. Don't forget to Pin your favorite images!