Barnyard Chickens
What started life as an Easter card is now a charming vintage bird image here on FreeVintageArt.com. This sweet barnyard chickens illustration seemed great for a picture of birds, chickens or families but other than being sweet, it didn't really shout Easter image to me. So, with a little editing, it's no longer a holiday postcard but an all-season chicken illustration.
The postmark puts this vintage illustration safely under the 1923 aspect of American copyright law. But, it is the lovely red hen and her 10 baby chicks that made me want to share it with you. As the hen looks over her brood a pretty rooster sits near a pile of hay watching them. With the rooster are two other chickens. Behind the barnyard chickens is their barn. A small plaster building with green shutters and an open doorway.
I hope you find this illustration as charming as I do and find a great place to utilize this bird image in your own project.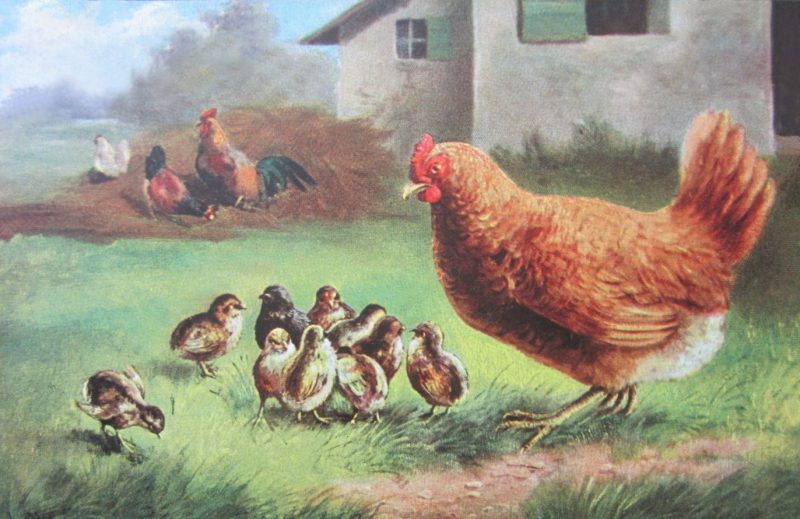 To enjoy the largest version of this illustration, simply click on the one here to access it.
Thank you for visiting Free Vintage Art. Don't forget to Pin your favorite images!