Holy Nativity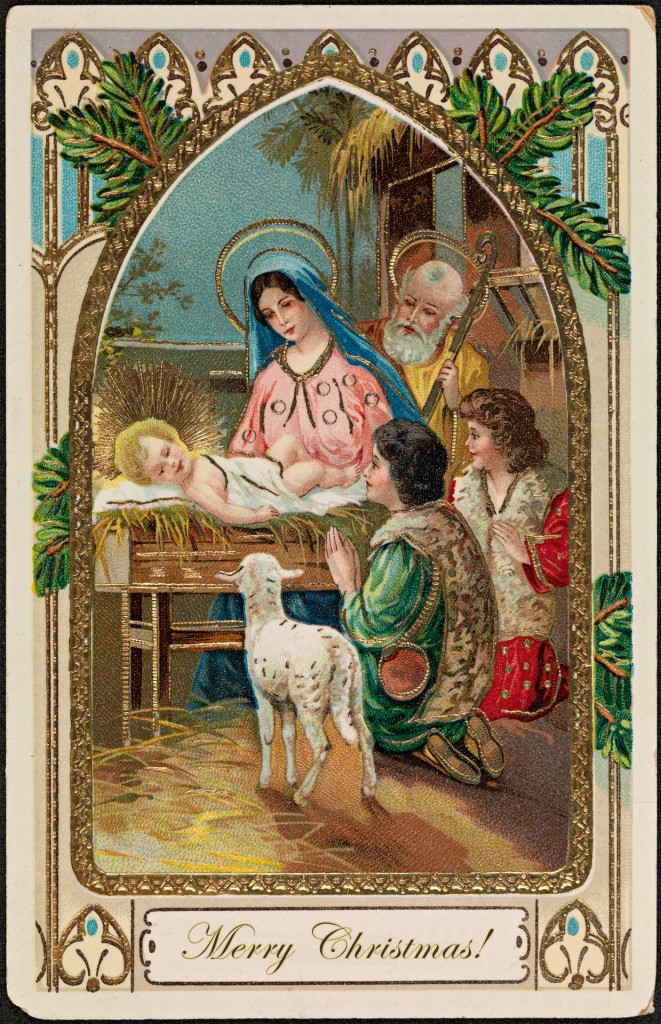 Another beautiful Christmas card from Europe. Gold accents and bright colors exemplify the reason for the season with this vintage depiction of the Holy Nativity.
Three wise men and one of their lambs visit with Mary and Jesus in this vintage Christmas card image. It was shared by the National Library of Norway but the original Christmas greeting was written in Danish. They dated it to 1912 and labeled it as having no known copyright restrictions.
It was posted in a variety of sizes, so the one shown here is actually a smaller size. If you would like the full-sized image, just click on the Holy Nativity image on the right and you will see the larger image.
Thank you for visiting Free Vintage Art. Don't forget to Pin your favorite images!