Galloping Horse and Rider
This vintage pen and ink galloping horse and rider illustration will easily cover half a sheet of paper. It's one of several great drawings from the children's book Horse Tales that was published around 1911. The drawing is the work of Isabel Watkin.
A fine gentleman sits nicely upon his horse as they travel to some unknown destination in a hurry. The pair appear to be flying across a field with all four of the horses legs off of the ground. The galloping horse and rider are fairly detailed but the surrounding countryside could be enhanced with the addition of more grass and some flowers.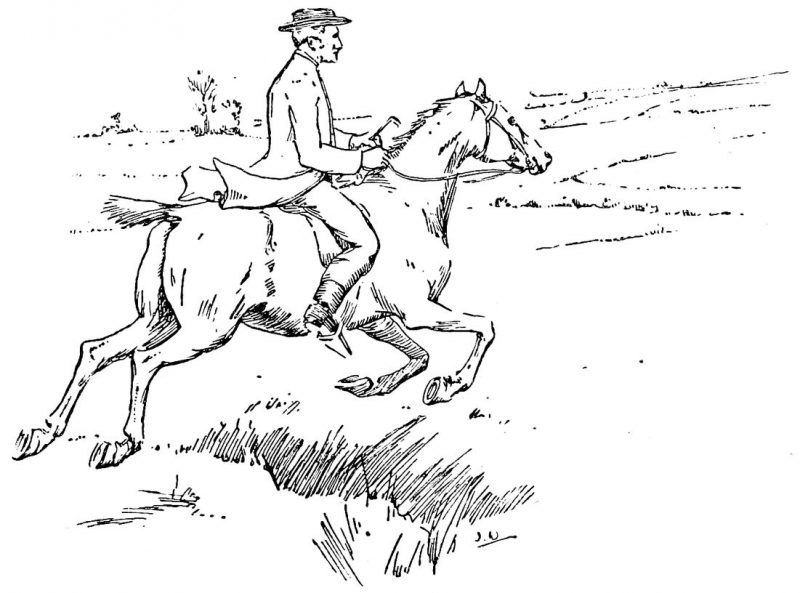 The original illustration is a bit wide for the screen. It's not shown here, but you can easily access it by simply clicking on the drawing above.
Thank you for visiting Free Vintage Art. Don't forget to Pin your favorite images!