Wasp Drawing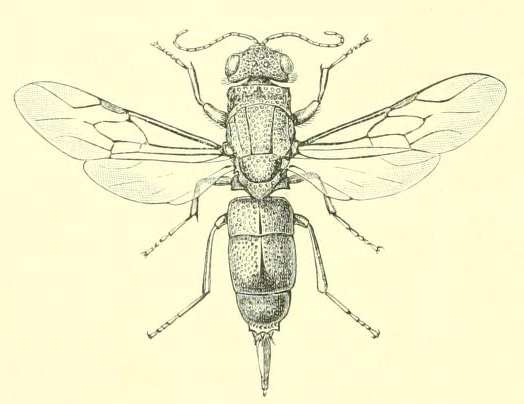 Meet Hymenoptera Tubulifera, as he is known in the scientific world. To the rest of us, this fellow is a wasp. It's unusual to find such a large and clean wasp drawing.
This one dates to 1899. It may be in the public domain everywhere, but the 1923 aspect of American copyright law puts this wasp drawing firmly in the public domain.
In real life, this wasp would have glowing, metallic colors. Seems like a great place to start in colorizing this image. Perhaps some of the great inks being used in scrapbooking would really turn this wasp drawing into something special.
I think he would also make a great tattoo image.
If you are into buge images, be sure to check out the rest of our collection.
Thank you for visiting Free Vintage Art. Don't forget to Pin your favorite images!