Flower Frame Sign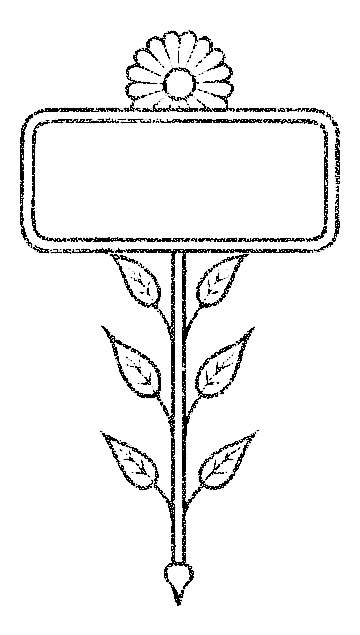 Cover image from an 1899 book on etiquette, this vintage flower frame sign looks so much like a rubber stamp. Doesn't it? It originally had the title of the book and was on a stained cloth background but now with the clean white, you'll be able to add whatever background you wish.
It's such a simple design that I would think it would make cute garden markers too. Maybe even use buttons for the flower and leaves?
I'll leave it to you to colorize and adorn this vintage book illustration.
Thank you for visiting Free Vintage Art. Don't forget to Pin your favorite images!