Floral Page Frame
Vintage books can be such a treasure trove of great frames and a recent find yielded this pretty frame full of flowers. I'm thinking tiger lilies and passion flowers. There's a tiny place where the frame is off. I'll leave it to you to decide if that adds some vintage charm or it is something that will drive you crazy until you fix it.
This floral page frame was originally shaded green but the paper had gotten a bit discolored and uneven. It still has a bit of the greenish-cast but now you should be able to easily change the colors, color in the open areas or even just use it as it is.
It was a Gutenberg find, so I'm relying upon them for having checked the copyright – you've been warned. The author died in 1911 but I suspect this was an image provided by the publishers H.M. Caldwell. There was no publication date though one might assume, at their own risk, that it was published during the lifetime of the author and therefore prior to 1923.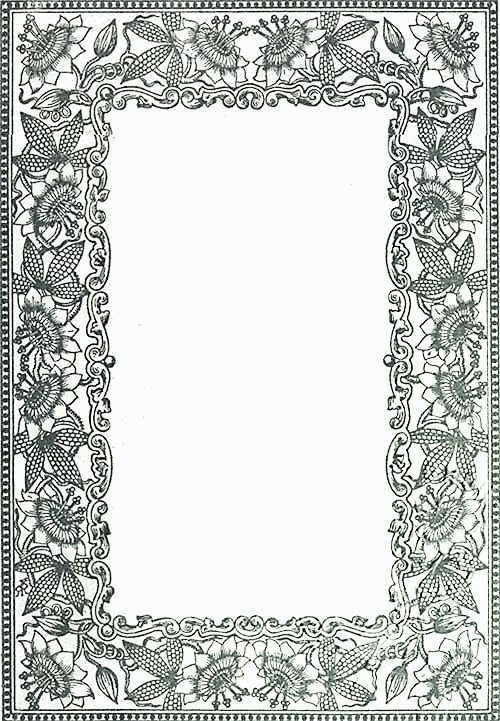 Thank you for visiting Free Vintage Art. Don't forget to Pin your favorite images!