Beautiful Halloween Witch by John Winsch
Even the man in the moon can't take his eyes off this beautiful Halloween witch. She adorns a vintage postcard printed by John Winsch in 1912. Winsch is particularly remembered among vintage post card collections for his holiday cards – especially Halloween and Thanksgiving.
The colors of this card are so vivid it is like it was printed yesterday, not over 100 years ago.
Our beautiful young witch is garbed in a red velvet cloak with matching red stockings. Her black dress and matching hat are decorated with a variety of occult symbols including a large scorpion on the skirt of her dress. She holds in her lap a large, unlit jack-o-lantern. A fierce-looking black cat with glowing green and red eyes appears to be protecting his mistress.
The man in the moon sits above her shoulder, with a bit of a lear on his face as he looks down upon this pretty Halloween witch. Shooting stars and moonbeams fill the sky.
The card included the following greeting:
The Hallowe'en Lantern,
At twelve o'clock you must be ready,
And hold your pumpkin good and steady
For by its rays of candle light
On Hallowe'een all things are bright!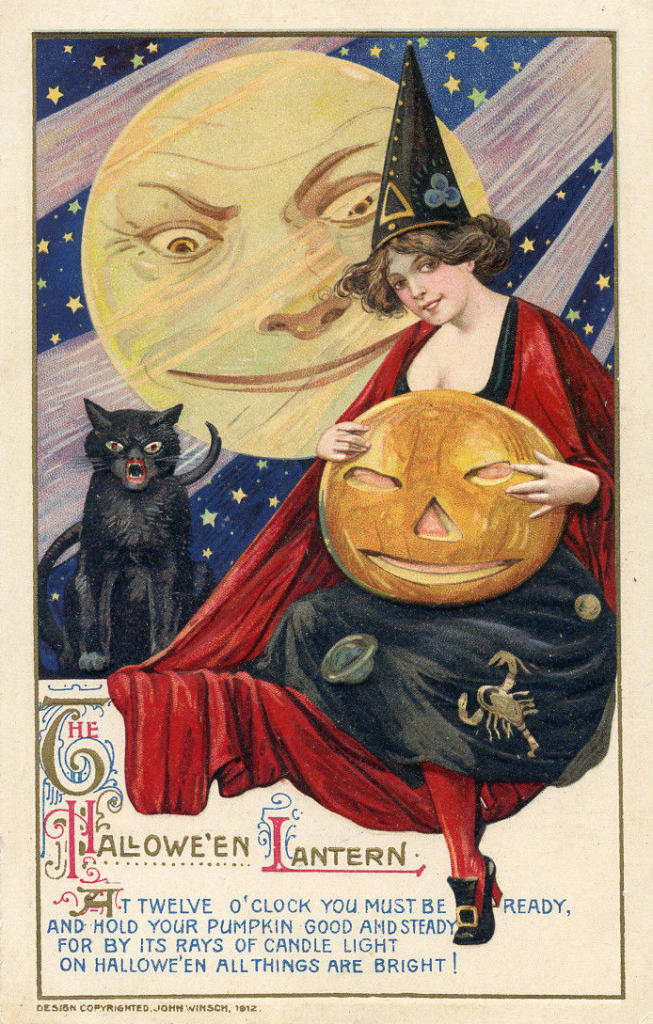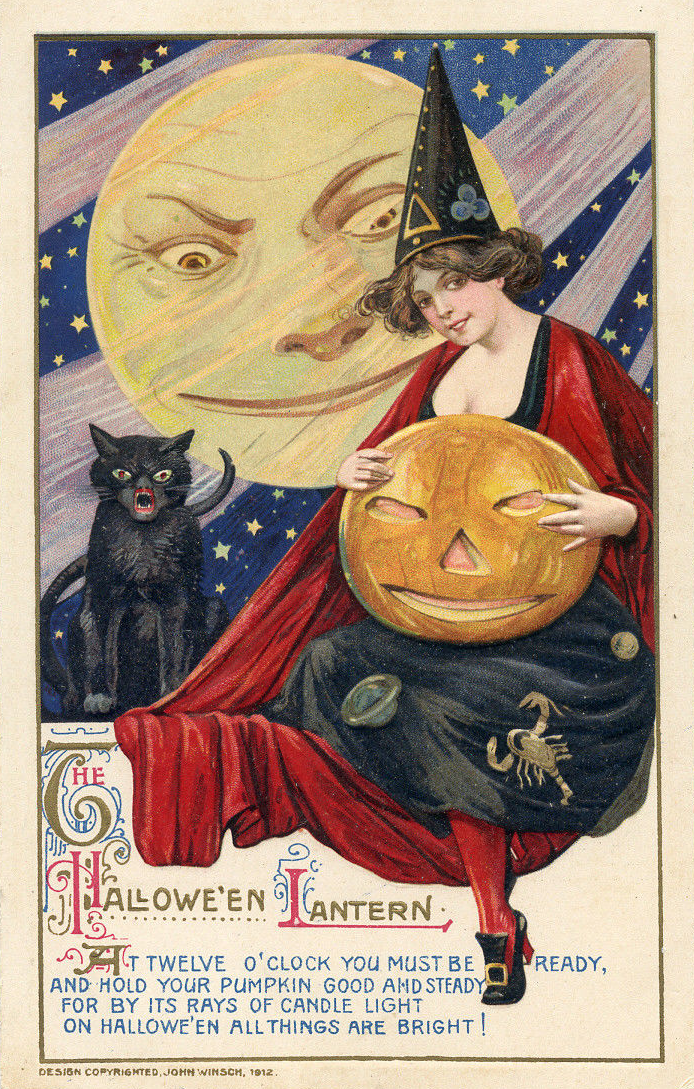 Thank you for visiting Free Vintage Art. Don't forget to Pin your favorite images!