Birds on a Branch
Vintage postcard with two pretty birds on a branch. With a postmark prior to 1923, we know the United States considers this illustration as copyright free.
The card has a very vintage look about it and I wasn't sure if I should share it with you. But, the birds are done in such vibrant colors that it seemed a shame not to. One bird has a bright red breast with blue and green feathers. His wings and head are shades of brown.
The second of the two birds on a branch has a little red on his chest but is mostly orange and yellow.
The two appear to be perched on a holly tree alongside a pond. It must be springtime because the trees in the background have either a light dusting of snow or the beginnings of spring flowers. A wooden walkway leads to the watering hold but there doesn't appear to be any of us humans about.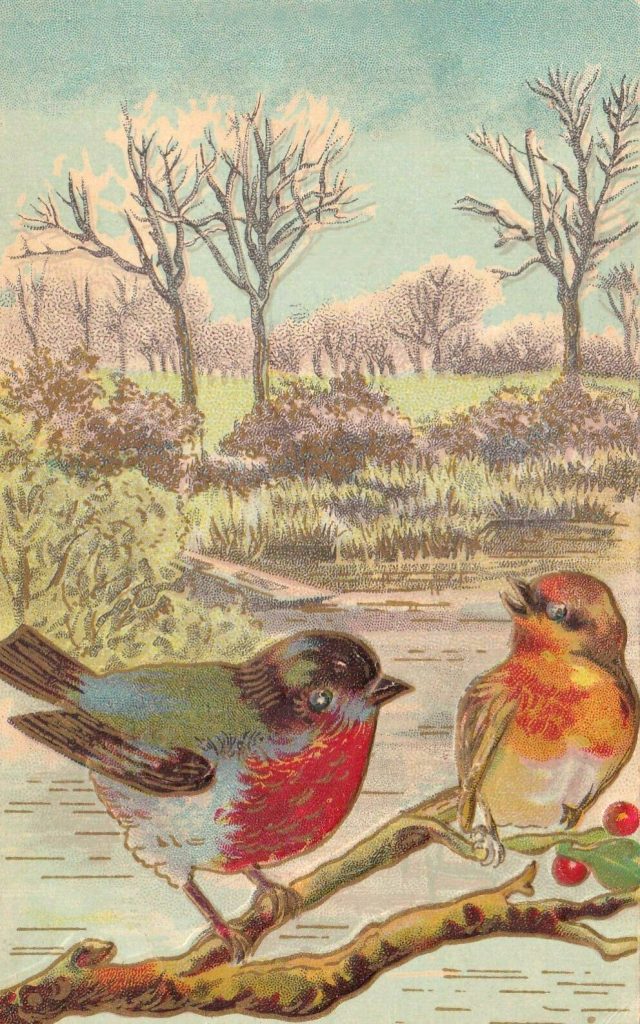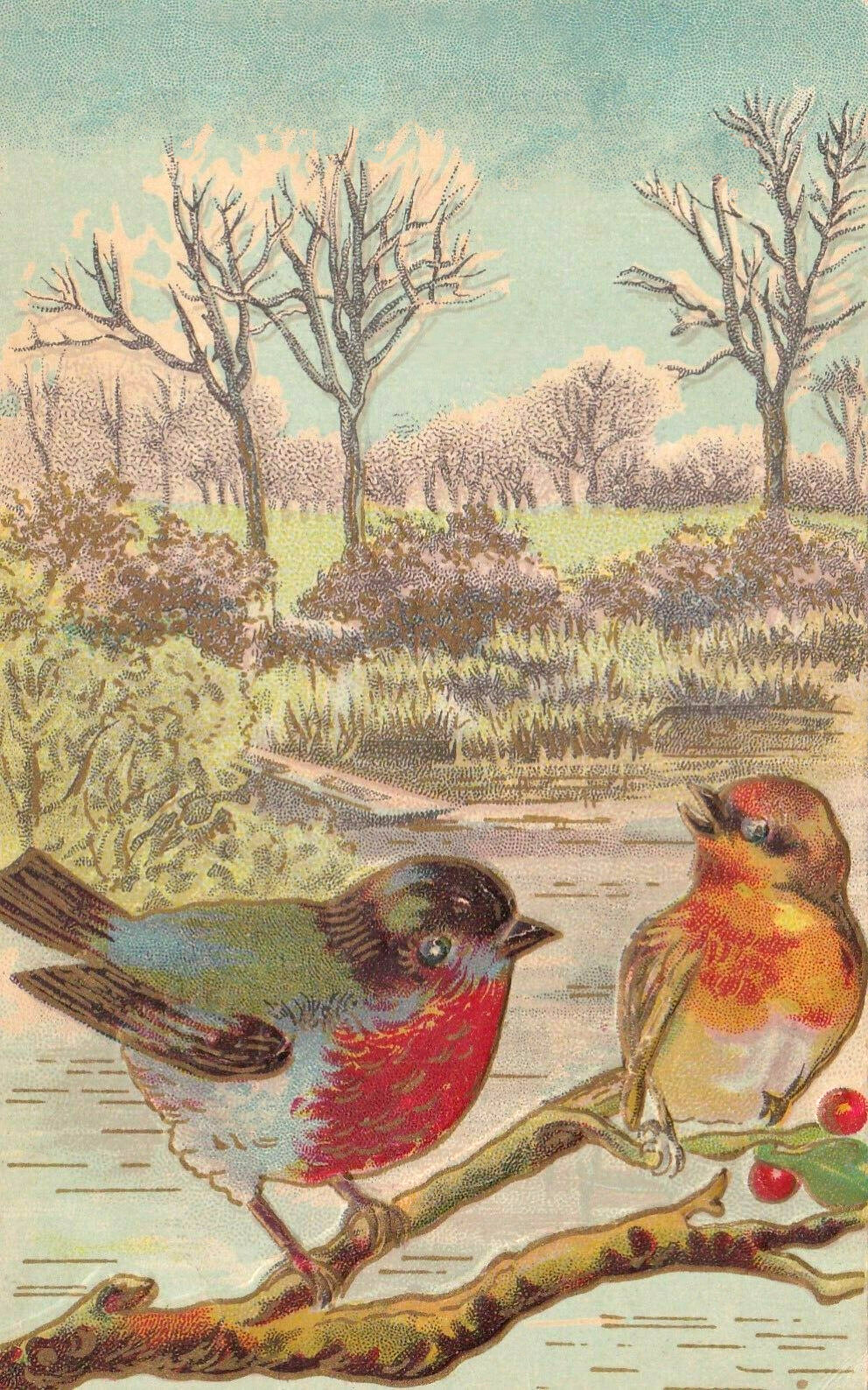 Thank you for visiting Free Vintage Art. Don't forget to Pin your favorite images!