Swan Pair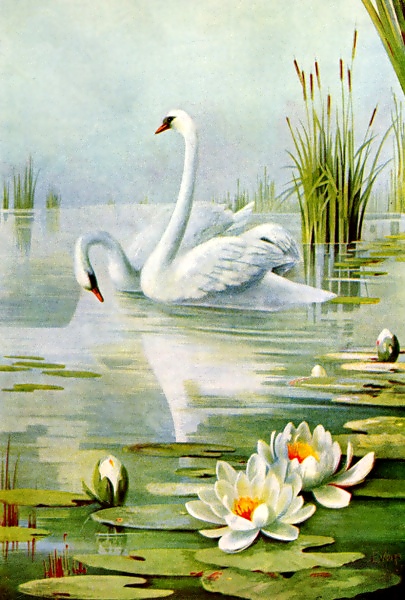 There's just something so serene about swans. The way they elegantly glide across the water.
This swan pair was not actually the only intended feature of this drawing – the author also discussed the lovely white, yellow and orange water lilies. That's part of what is so much fun for me in working in vintage images, sometimes they could very easily be edited into very different images from the original. The cattails, the swans, the lily flowers all could become new again by how you want to use them.
The artist did sign the work but they were not identified in this particular issue of Birds and All Nature. The full-color swan pair drawing was from an edition published in September of  1899.
Thank you for visiting Free Vintage Art. Don't forget to Pin your favorite images!