Black and White Bird Drawing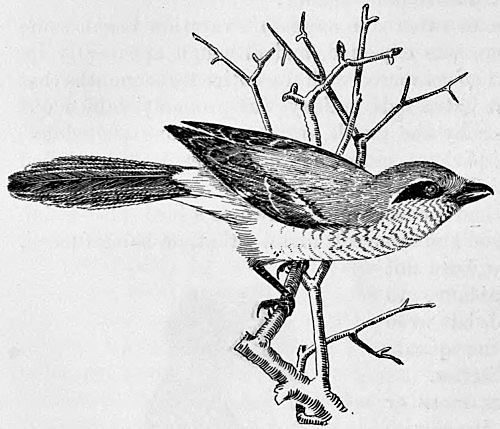 The magazine from 1899 said that this black and white bird drawing is of a northern shrike. It's not a bird that I'm familiar with. It's no wonder considering these robin-sized birds are natives of Canada and Alaska. The white parts in the drawing are a pretty light grey to white color in real life.
With this scan, there's a bit of bleed-through text from the page behind. I've opted to leave it for those of you who create pieces with layers of visuals. Removing the background is fairly easy, if that would be your preference. Either way, I think this black and white bird drawing would make a great addition to a number of creative projects.
Thank you for visiting Free Vintage Art. Don't forget to Pin your favorite images!