Drawing of Seagulls
Rescued from the cover of a vintage travel brochure, this drawing of seagulls very much reminds me of days spent on the beach enjoying the sunshine. The brochure was created by the National Park Service in 1958. As a publicly funded work, that puts these birds in the public domain in the Inited States.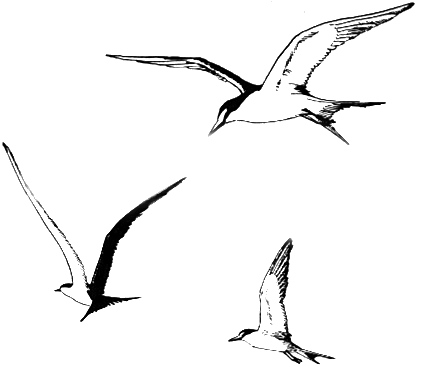 I'm thinking you could overlay the seagulls drawing over a beach scene, much like was done with the original. Or, you could use the birds individually in different works. Their fairly simple lines and plain black and white coloring make them so versatile.
Hopefully, if you are looking for bird drawings or a drawing of seagulls, this one will help you out.
Thank you for visiting Free Vintage Art. Don't forget to Pin your favorite images!