Sailboats on Lake Ponchartrain
This is one of those great double duty vintage pieces. You could use it as the publisher originally intended, or trim off the identifying text and use it simply as a beautiful sailboat picture.
Lake Ponchartrain in Louisiana is the subject of this postcard printed by the MWM Color-Litho company in Aurora, Mo. They published the card without a full copyright notice which means it is now in the public domain. The writing on the back of the card mentioned that the card is color-litho "Bursheen" finished which was made only by MWM. (I'll leave it to any postcard experts to let me know the validity of that statement.) The card is labeled A3378/
The sailboats in this American landscape postcard are participating in the Star Sloop races sponsored by the Southern Yacht Club. The club was founded in 1849 and the races began a year later. The race is now called the Race to the Coast where sailors start at New Orleans and travel to the finish line in Gulfport, Mississippi. It is the oldest point to point regatta in the Western Hemisphere and the yacht club is the second oldest in the United States.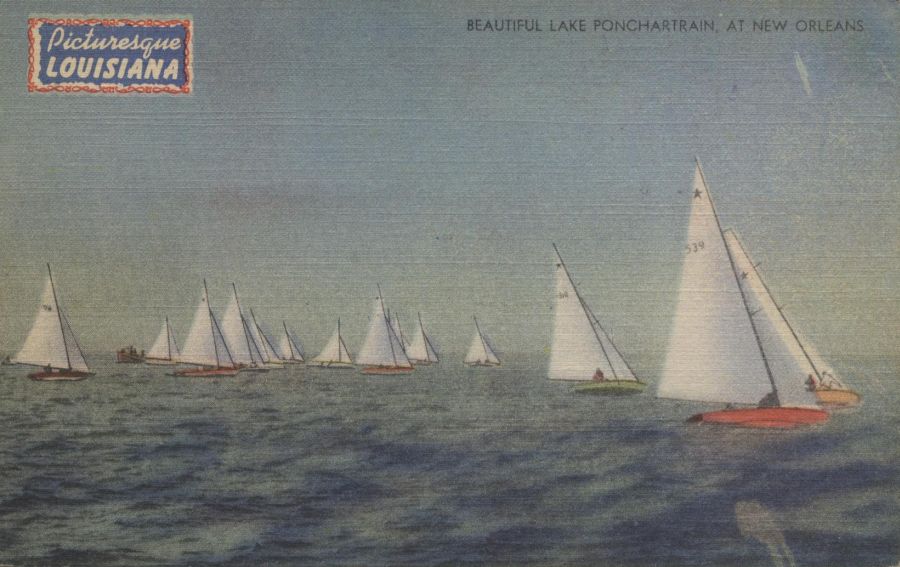 Thank you for visiting Free Vintage Art. Don't forget to Pin your favorite images!