Romantic Christmas
Such a charming romantic Christmas illustration from Christmas 1905. Such beautiful clothing they wore. Imagine not having access to the crafty and fabric shops of today and trying to make such elaborate clothing for children. All of the tucks, darts and pleats. I love the look of lady's outerwear from that period. Red velvet and white fur; so pretty together.
The Illustrated London News was first published in 1842 and is considered the world's first illustrated weekly news magazine. The publisher was making more use of modern photography in 1905 but thankfully for us, they continued putting beautiful illustrations on their Christmas editions.
The youngsters are sitting on a swing in the garden. There's snow on the ground and the holly is full of berries. There's enough image here where you could easily crop it to use alone for cards or scrapbooking. You could also use this Christmas illustration as it was published to add even more vintage goodness to your project.
Sadly, I don't have artist information for you but the date of publication makes this work copyright free in the United States.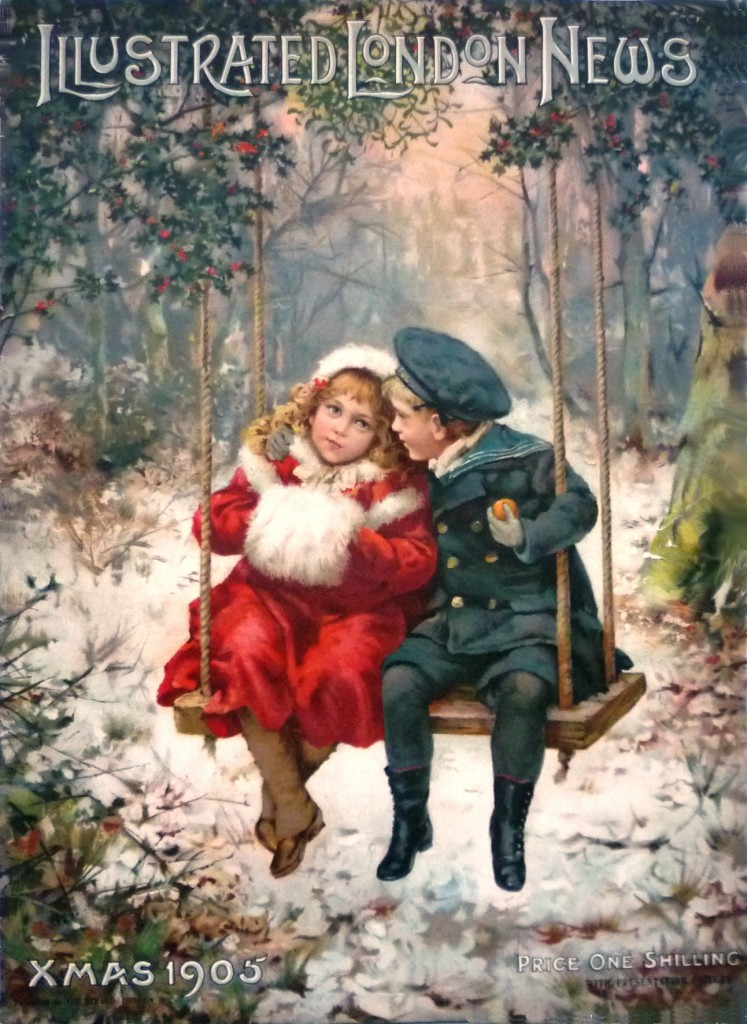 A larger version of this romantic Christmas magazine cover illustration is available by clicking on the image shown.
Thank you for visiting Free Vintage Art. Don't forget to Pin your favorite images!