Prize Label Images
Long before there were Kindles, iPads and other electronic book readers, children felt they were given a bit of magic when presented with a new book. This prize label is a bit of vintage art from the 1800s and part of that magic. Glued to the flypages of a book it tells the story of one lucky kindergarten student who received a book as a prize.
The original with a bit of cleaning up…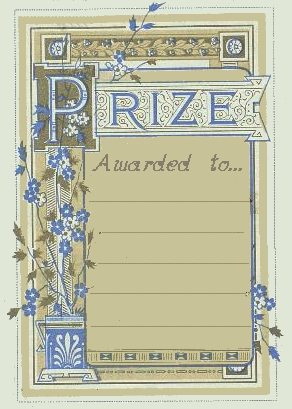 And a few color variations on this vintage prize label image…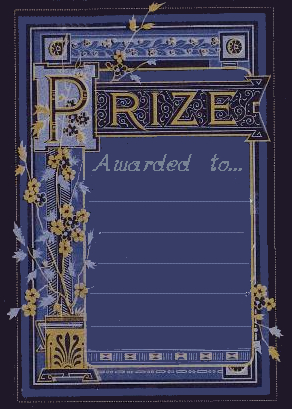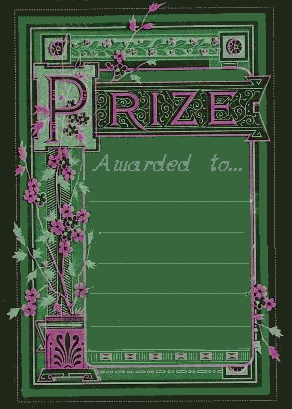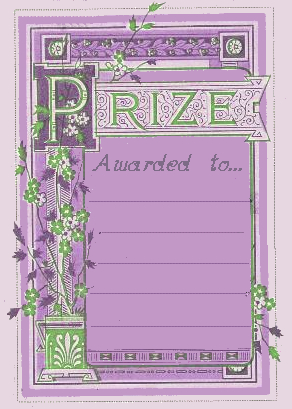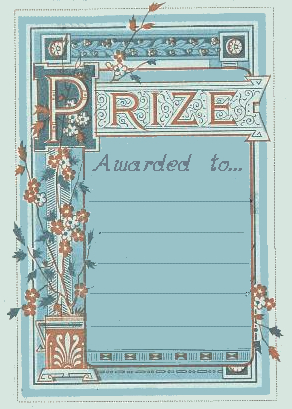 Thank you for visiting Free Vintage Art. Don't forget to Pin your favorite images!