Hello Free Vintage Art
Welcome to my first post on FreeVintageArt.com. I hope to share with my crafty and artistic friends vintage images that they can use in their own creative works. Most of the vintage images here will be from old books, magazines and other print materials that pre-date 1923 (that magical date that US law says indicates an item is in the public domain).
I thought this cute drawing of a small child and their mother waving hello would be a great place to start and welcome everyone to my new endeavor. You could easily turn this into a half-page coloring image or colorize it to create even more uses for it. The vintage book this came from did not mention the artist.
It would even work for a piece about going green and saving water – see the rain barrel under the downspout at the corner of the cottage?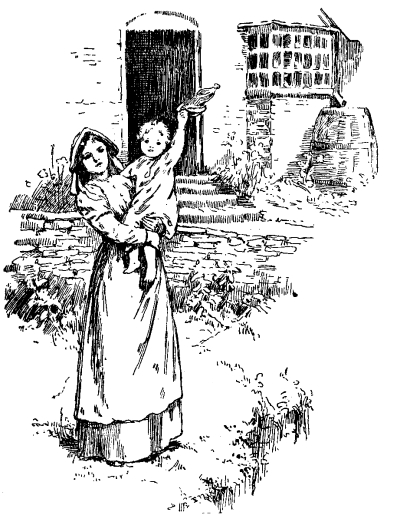 Thank you for visiting Free Vintage Art. Don't forget to Pin your favorite images!