Green Santa
Two wonderful traditions of Christmas captured on one vintage postcard. Unfortunately, there's not anything on the card itself which identifies an artist or publisher. But, we know the card dates back to at least 1910 due to the postmark and the one cent stamp that was used.
To me, the card has a distinctive European flair as this green Santa resembles St. Nicholas with a longer coat and hood. Our green Santa is carrying a pouch – perhaps to carry his naughty and nice list. There are a few toys and gifts peeking out of the bag or hanging from it.
In the background, we see into a home. Through a large window, we see a small boy decorating the Christmas tree. Candles burn brightly on several of the branches.
The card bears a simple holiday greeting:
A
Happy
Christmas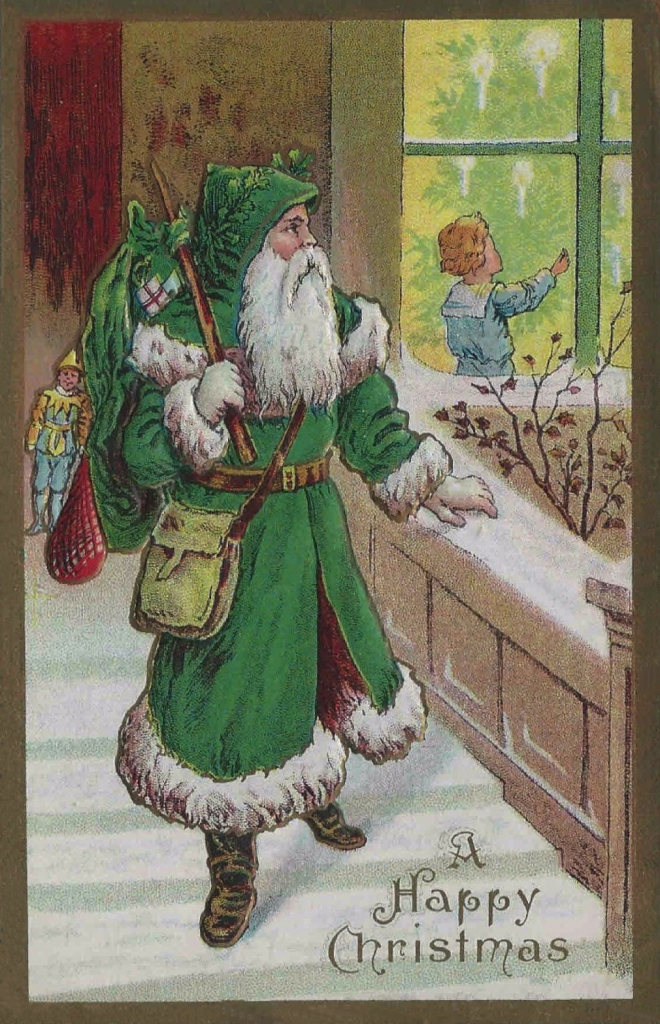 We have an even larger version of this Victorian green santa for you. Just click on the image above and you can view it too.
Thank you for visiting Free Vintage Art. Don't forget to Pin your favorite images!