Going Down The Chimney
Vintage holiday postcard image of Santa going down the chimney. Bearing a postmark of 1910, we know Christmas image pre-dates 1923.
Santa's dressed all in red but the trim on his coat and hat isn't white. It appears to be dark fur. He's wearing knee-high boots and matching gloves. In his pack, we see a doll, trumpet and horse – perhaps gifts for the children in the house below. A full moon lights a snowy scene in the background with a lone pine tree lit by the moon. Other bushes seem to be escaping the blanket of snow.
The front of the card bears a simple greeting of A Merry Christmas.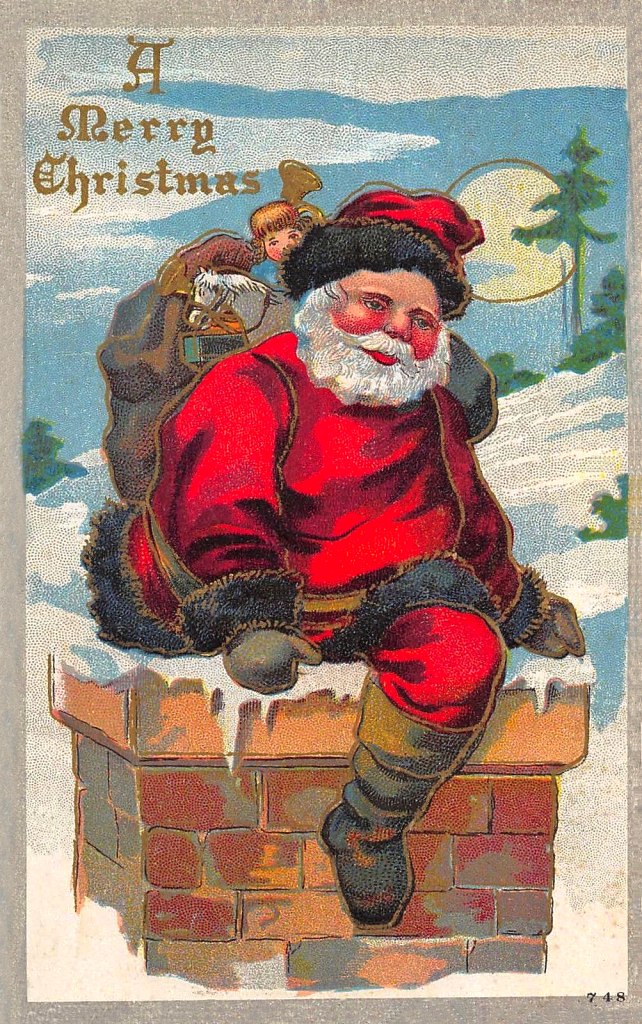 Like this holiday image? You can get an even larger version of Santa going down the chimney by simply clicking on the image shown above.
Thank you for visiting Free Vintage Art. Don't forget to Pin your favorite images!